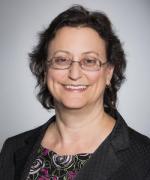 User Experience Research Leader
Biography
Kelly Braun has an extensive career building and leading user experience research teams.  She built and led research teams at eBay, PayPal, Walmart.com, 11 Main (an Alibaba company) and most recently Groupon.
Kelly headed up Operations and Research at Baobab Studios, a virtual reality animation studio.  She has two Daytime Emmys for "Outstanding Interactive Media – Original Daytime Program" for her work on Baobab Studios "Asteroids!" (2017) and "Crow, The Legend" (2018).
Kelly has been involved in the human-computer interaction field as both a computer scientist and cognitive psychologist.  Kelly holds a BS in Computer Science from Georgia Tech and a PhD in Cognitive Psychology from Duke University.  Kelly is currently on the Advisory Board for the College of Computing at Georgia Tech and is also on the Advisory Board of the Georgia Tech GVU Center.  
Kelly was the first woman Editor-in-Chief of The Technique and won Best Editorial from the Georgia Collegiate Press Association for her editorial challenging the Georgia state legislature to provide better funding for Georgia Tech. She was also recognized as one of Georgia Tech's "50 Firsts" celebrating 50 years of women at Georgia Tech.