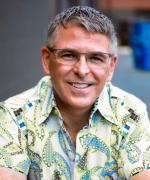 Chief Technology Evangelist, Skyhook
Biography
From creating a full-blown accounting/inventory/shipping/billing system on an Apple II while in high school for a local farmer and seed distributor, to helping create the first global Wi-Fi positioning system, Kipp loves building new things and pondering new solutions.
He has spent over 25 years developing technology and product strategy for numerous startups including Skyhook, nuBridges, PathFire and his own company DirectSight Networks.
Currently, as Chief Technology Evangelist for Skyhook, Kipp works to guide and shape their innovative location intelligence technology and analytics both inside and outside the company. He has authored 19 patents (and defended many of them) for methods pertaining to Skyhook's hybrid Wi-Fi location technology.
Kipp received his BS in Computer Science from the University of Nebraska as well as an MS and ABD in CS from Georgia Tech.