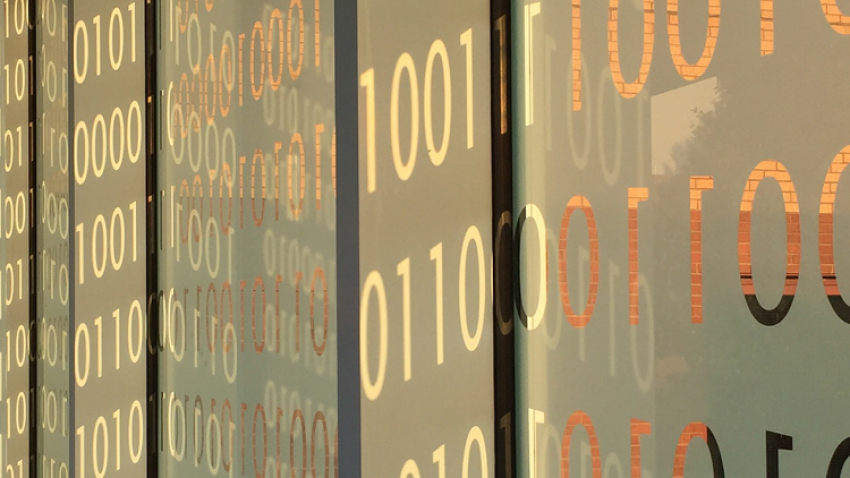 School of Computer Science Students' OSSPolice Wins Atlanta Startup Battle
What started as a research paper from Georgia Tech's School of Computer Science might be the next big start-up. On May 8, the Tech team behind software licensing violation tool OSSPolice won $100,000 from TechSquare Labs at the Atlanta Startup Battle.
Two SCS Ph.D. students, Ashish Bijlani and Ruian Duan, pitched their tool to investors, startups, and engineers at TechSquare Labs. They were competing against five other finalists, culled from 500-plus applicants, for $100,000 in funding and access to office space and mentorship from TechSquare Labs.
"The Atlanta Startup Battle win provides us with an invaluable opportunity to work with seasoned mentors and entrepreneurs to validate our business model and target more customer segments," Bijlani said. "We can't wait to see what the future holds for us."
OSSPolice is a cloud-based tool for mobile app developers to easily and quickly identify OSS license violations and security vulnerabilities. This is a promising tool in a climate where many developers use open-source code for their apps but do not have the time or resources to ensure the code is uncompromised.
The tool has been gaining momentum since they first presented their paper at ACM Conference on Computer and Communications Security last October. In April, the team won $125,000 at Tech's Cybersecurity Demo Day.
The app has evolved throughout the months into a full-featured cloud-based auto technology to scan mobile app stores. It has also garnered interest from businesses such as Artifex, which sells its software under dual open-source/commercial license.
Businesses like this may want to use the OSSPolice audit technology to detect freeloaders and approach them to sell its proprietary services. Bijlani and Duan are also talking to businesses that want to proactively scan their internal apps for legal and security risks.
The team hopes to use the battle money to build the first version of the tool that customers can use and provide feedback on. They also plan to do more product-market fit and customer discovery to target more potential users.