Image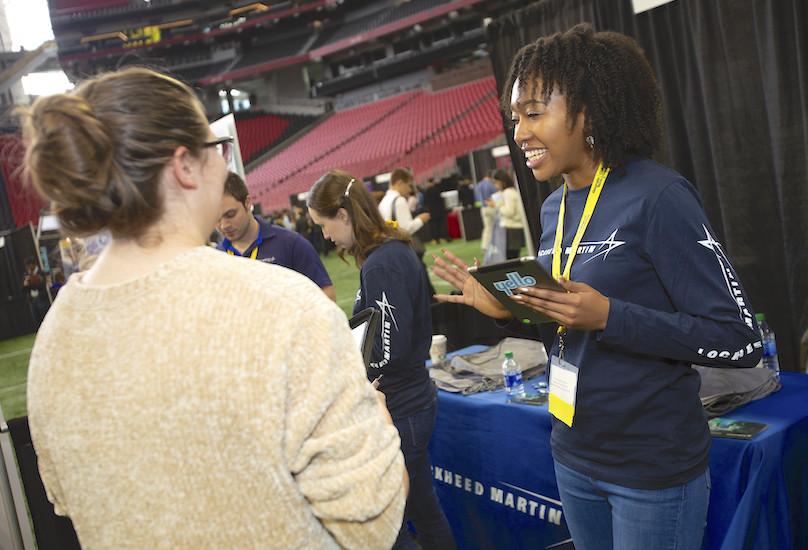 Image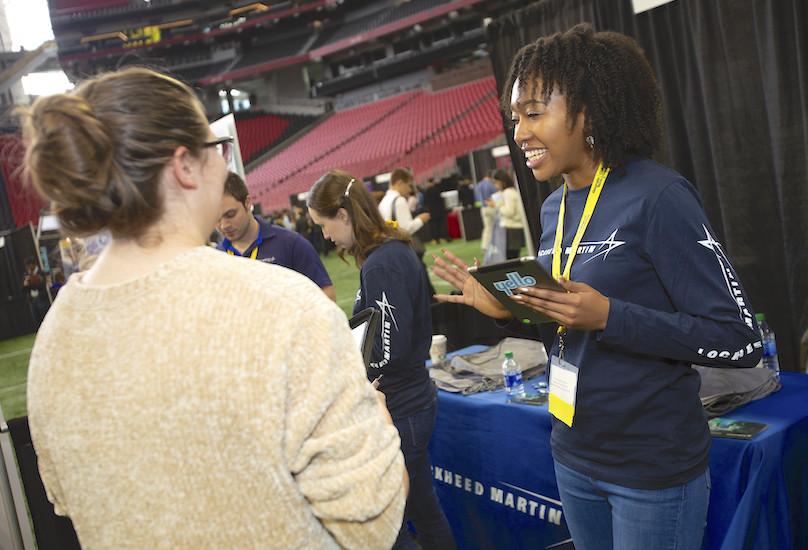 Image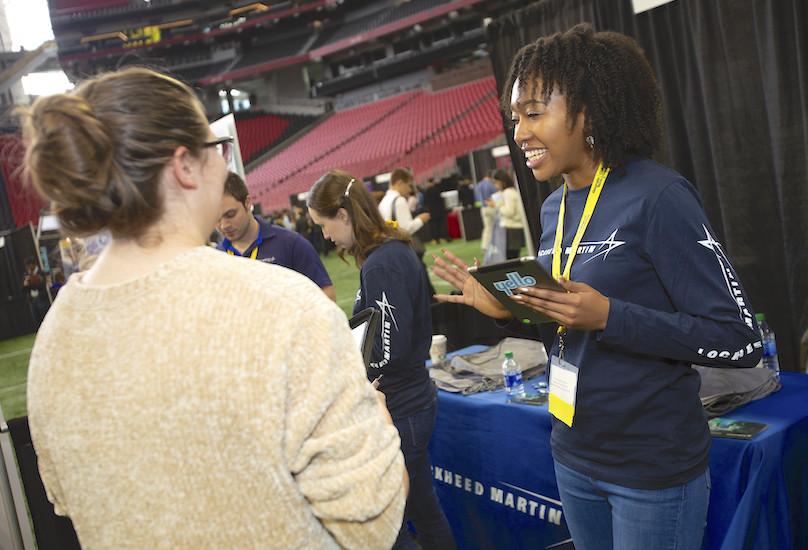 Corporate Affiliates Program
Right when your company needs it the most, computing talent is scarce. The good news is that the College of Computing at Georgia Tech can supply precisely the talent you need to fuel your company's future. Our undergraduate programs are experiencing record enrollments, and that means a growing stream of new graduates from the Undergraduate Computer Science Program ranked 5th nationally in 2020 by U.S. News and World Report.
The College's Corporate Affiliates Program (CAP) offers advantages to help you improve your competitive position among recruiters. By partnering with us, you will strengthen and widen your recruiting pipeline through increased awareness among our students and young alumni. The Dean will, in turn, deploy your unrestricted partnership contributions to advance the College's strategic priorities, thus sustaining our efforts to develop the computing talent that is in such high demand by industry leaders.
CAP Engagement Opportunities
Your membership affords you exclusive engagement
As a CAP partner, you, of course, will have a presence at our Career Fair. But these fairs have become pretty crowded. Here's how you'll stand out:
Raised company awareness: Hold a Corporate Day in the Student Commons to engage with the hundreds of students passing through daily.
Focused interest in your opportunities: Host a Corporate Information Session each semester in a reserved room with dinner provided for students and rooms provided for private interviews.
Pinpoint your recruitment through student groups: Involve yourself with one or more of 20 student interest groups representing the kinds of extracurricular interests that so often launch careers. Present at group meetings and partner with potential employees. Only CAP partners are offered the opportunity to sponsor student organizations.
Other Exclusive Opportunities for CAP Partners
Get visible through a custom communication plan incorporating digital signage, internal and external posters, College-directed emails, event postings on the College website, job postings, and social media support for CAP-related events.
Build on the excitement you have generated by reserving valuable "one-on-one" time at the Fall and Spring Career Fairs with a dedicated room for your information sessions and interview space.
Begin a community of student interest by engaging at a reception for corporate partners during the fall Career Fair.
Elevate your brand with activities and food at your company's Day in the Student Commons each semester.
Go deeper with potential hires with Company Information Sessions (dinner and a room) with interview rooms reserved for you to follow up one on one with a prospect.
Build relationships and trust by working with any of our 20+ student groups by financially sponsoring events like hackathons or travel scholarships for students to attend conferences like the Grace Hopper Celebration of Women in Computing or the Richard Tapia Celebration of Diversity in Computing.
How to Partner
Are you ready to let CAP help you gain a competitive advantage? Gifts can be provided through your corporate recruiting budget, community outreach budget, or research budget. Let us help design your plan for awareness-raising, involvement, and securing your talent requirements.
For more information, email Director of Development Paul Schultz.