Image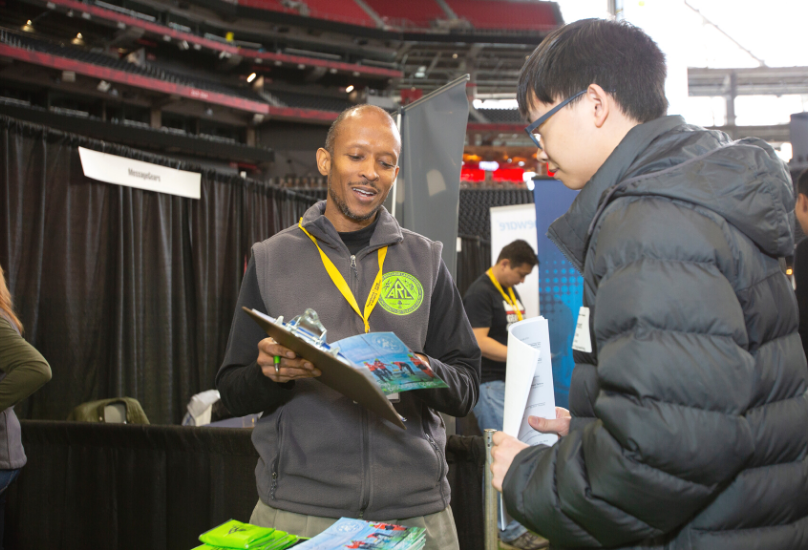 Image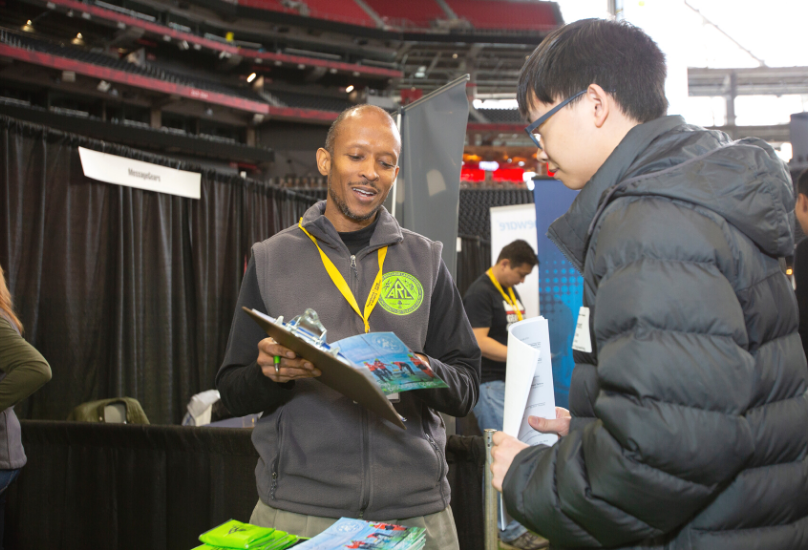 Image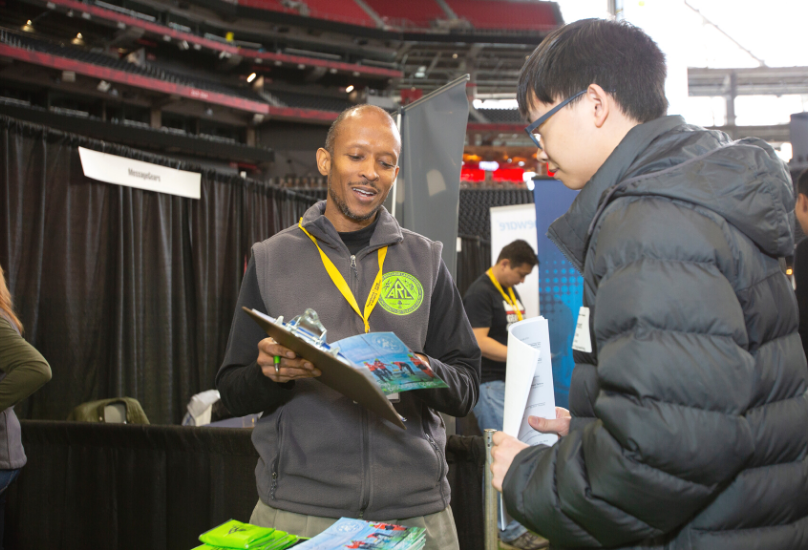 Career Fair
Welcome! The Georgia Tech College of Computing Career Fair is an opportunity for employers to connect with current Georgia Tech students and recent alumni. The College of Computing boasts Bachelor's, Masters, and doctoral degrees that are consistently ranked in the Top 10 in the nation.   
On February 2, 2022 The College of Computing is excited to host an In-Person Career Fair from 9:30am - 3:30pm EST at McCamish Pavilion on the Georgia Tech campus.
On February 8, 2022 we will also offer a Virtual Career Fair option from 11:00am - 4:00pm EST in Career Fair Plus for those who are not able to attend in person.
Georgia Tech students are able to attend both career fairs and are encouraged to do so. 
Image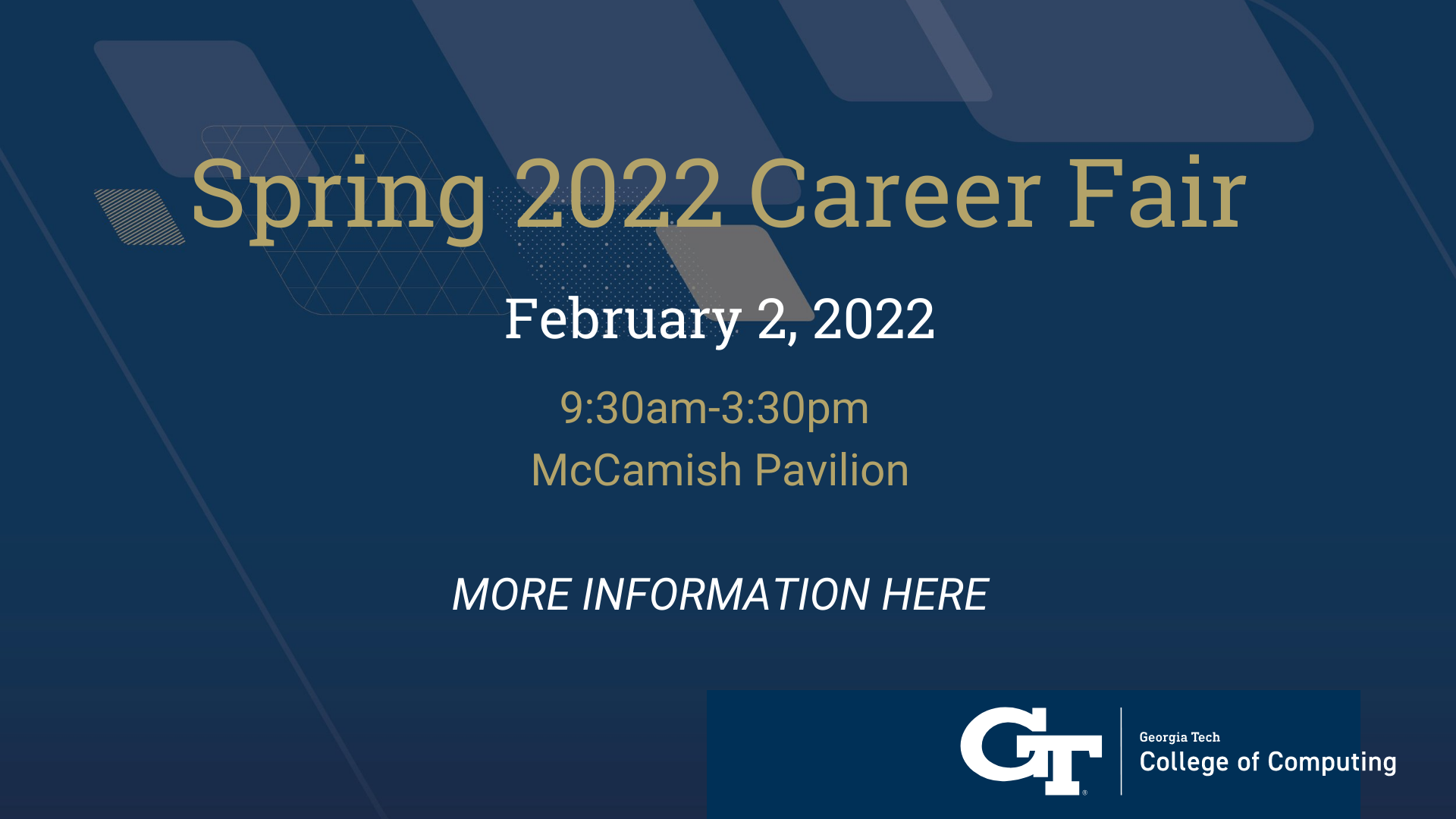 Image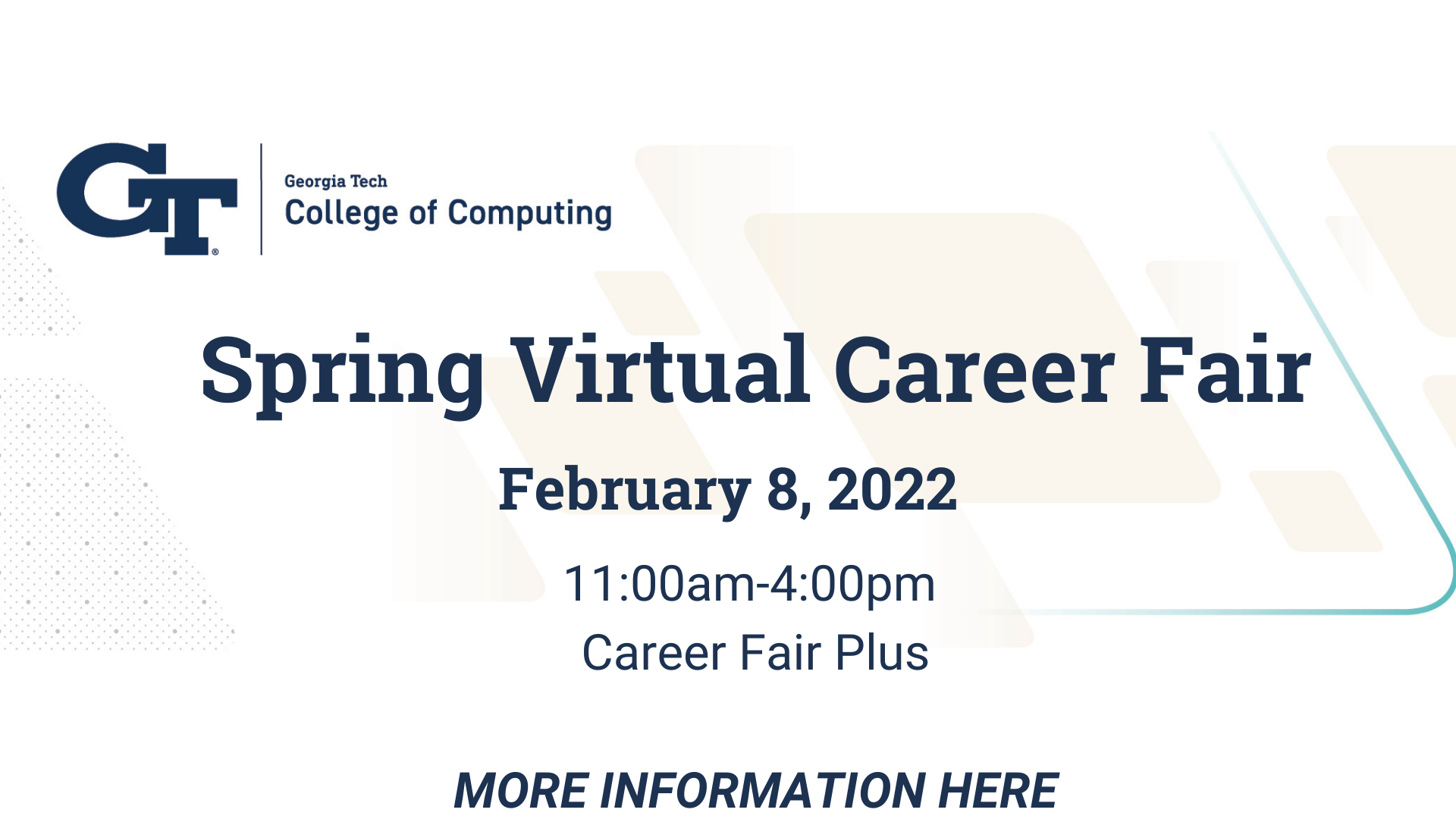 Community
Career Services Resources
Student Resources
Recruiter Information