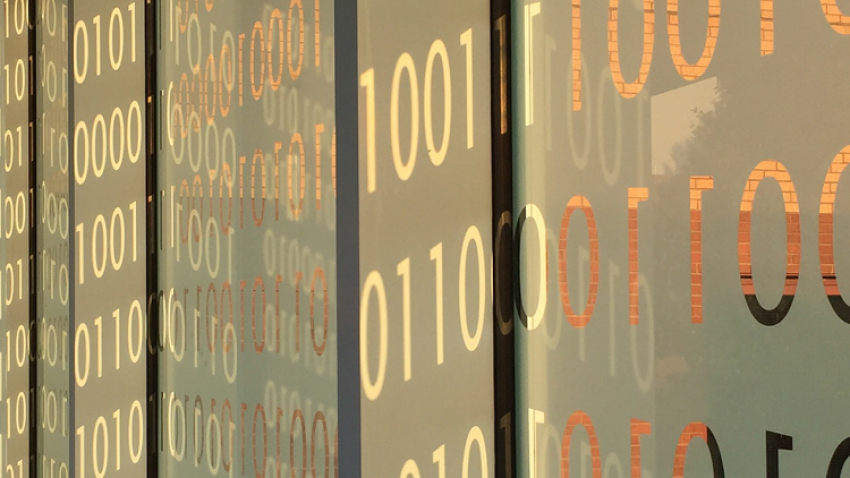 Meet SCS: Divya Mahajan Designs Hardware of the Future
The School of Computer Science (SCS) builds the computing process from the ground up—from the algorithms to the architecture, security to networking, system design to databases. Our Ph.D. students are often at the forefront of this research. Divya Mahajan not only designs hardware but revolutionizes access to it by making it open source. When she's not pioneering in her field, she paints and advocates for women in tech.
Hometown: Chandigarh, India
Advisor: Hadi Esmaeilzadeh (a former Georgia Tech assistant professor now at University of California San Diego)
Current Georgia Tech degree program: Ph.D. in Computer Science
Other degrees earned: M.S. in electrical and computer engineering from the University of Texas at Austin, bachelor's of technology from Indian Institute of Technology Ropar. I am graduating with MBA from Tech this semester as well. My MBA gave me a chance to broaden my knowledge and holistic problem-solving skills. My complementary experience in the business school has provided me the opportunity to collaborate with industry leaders across geographies and understand the business aspect of our work. 
Tell us about your research: I am working on designing high-performance hardware frameworks and solutions for artificial intelligence. 
Campus service: I am an active member of the National Center for Women and IT (NCWIT). One of the main goals is to promote young women to be more active in research beginning from high school.
Favorite conference:  High Performance Computer Architecture (HPCA) 2016 was my favorite conference. My first Ph.D. research paper was accepted there. It showed me how tightly knit our community is and made me feel connected.
Favorite Atlanta hangout: Pho 24. It's a Vietnamese place on Buford Highway that's open 24 hours. It used to be a place where our entire lab went after late nights and conference deadlines. Having warm noodles after weeks of hard work and long hours was very satisfying and enjoyable. We shared a lot of laughs, jokes, and frustrations there.
 Favorite hobbies: I enjoy oil painting and am an avid reader. One of my favorite books is Gone with the Wind. 
Favorite Georgia Tech experience: When I first came to Georgia Tech, I was excited but and scared about the new place and program. A Ph.D. is very different from whatever academic journey I had taken before. But within a month, my lab mates and I went to the Six Flags Night. We connected and discussed research and life in Atlanta, and I started to feel connected to this university and city.  
Who inspires you: My father is a physician and mother is a professor. Both of them balance their careers and family very well. I aspire to be as dedicated as them to my work and also take care of all personal responsibilities.
 What is something that you would most like to create? We were the first ones to develop open source hardware designs for higher community and industry engagement. One of the first frameworks to be open-sourced was Tabla, which generates accelerators for machine learning algorithms. It does this by using a compiler that can turn high level language specification into deeper abstractions that work closer to the hardware. We can attribute this accomplishment to my advisor, Hadi, who tirelessly works to create the best quality research. He is an amazing researcher, and I hope to emulate some of his qualities in my research career.