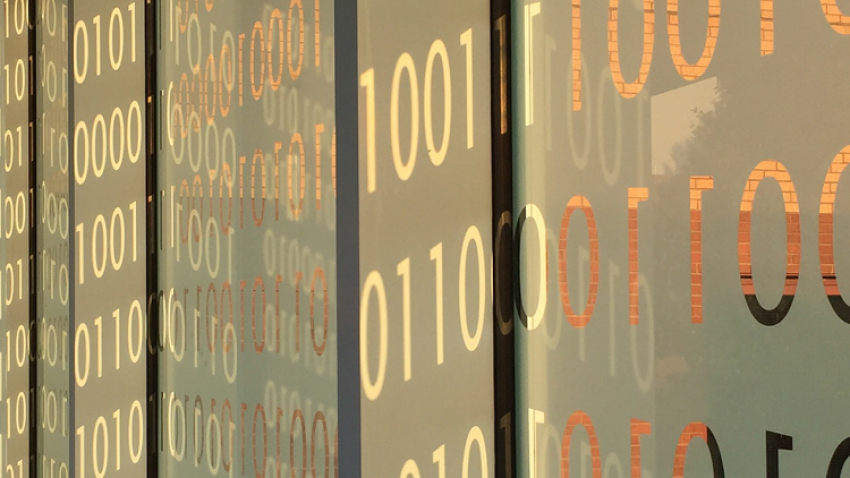 Queer in AI Fosters Inclusion in the Research Community
Gender bias is one of the most pressing issues in artificial intelligence (AI) today, but what if even just sorting data by gender is part of the problem? This question is one of many that the group Queer in AI asks.
College of Computing alumnus and Google AI Resident Rapha Gontijo Lopes co-founded the group in 2018 to create a community for queer researchers and to raise awareness of LGBTQIA+ issues in AI and machine learning (ML).
Lopes has been active in the AI research community since he joined the College's student AI networking and discussion group, the Agency, in his sophomore year. As a gay Latino man, though, he didn't feel welcome at conferences, where other queer people are hard enough to find, let alone a nuanced discussion of gender in a dataset. After he attended the Conference on Neural Information Processing Systems (NeurIPS) in 2017, he realized there wasn't a group for queer people in the field. So, Lopes helped start Queer in AI.
One of the most basic ways it fosters community and sparks conversation is by hosting socials at prominent conferences for queer researchers to network.
"A lot of researchers might not have the community we do as queer people from cities, but they can see Queer in AI at a conference and not find it's another environment they feel out of place," he said.
Although Queer in AI is for the LGBTQIA+ community, it's inclusive to all. When possible, events are scheduled within the same building as the conference, so everyone from allies to people who may not be out to their community can attend.
The group also offers workshops to raise awareness of fairness and accountability issues in AI. These panels may be about inclusion through gender-neutral bathrooms and stickers where attendees can display their pronouns. They also raise awareness for research issues such the role of gender in natural language processing or ensuring people aren't erased from data because they don't fall into the gender binary.
"There are some implicit assumptions about the things we do in AI," Lopes said. "The way we challenge them and reevaluate how we think about them is important."
Although the group put on its first event less than a year ago at NeurIPS in Montreal, it's already a success. It has hosted social mixers at four major conferences and workshops at two events with 50 to 90 people attending each event. According to Lopes, the goal is to continue to expand. He hopes Queer in AI will have a presence at every major ML and AI conference and eventually offer conference scholarships for queer researchers. Beyond conferences, Lopes said it's also about creating a community year-round through the group's mailing list.
"We want to make sure ML systems aren't another force of oppression in society, and we're positive about its future," Lopes said. "There are so many awesome people who do research on fairness and justice in AI and radical AI. Queer in AI is lifting those voices and bring awareness to fairness and accountability."