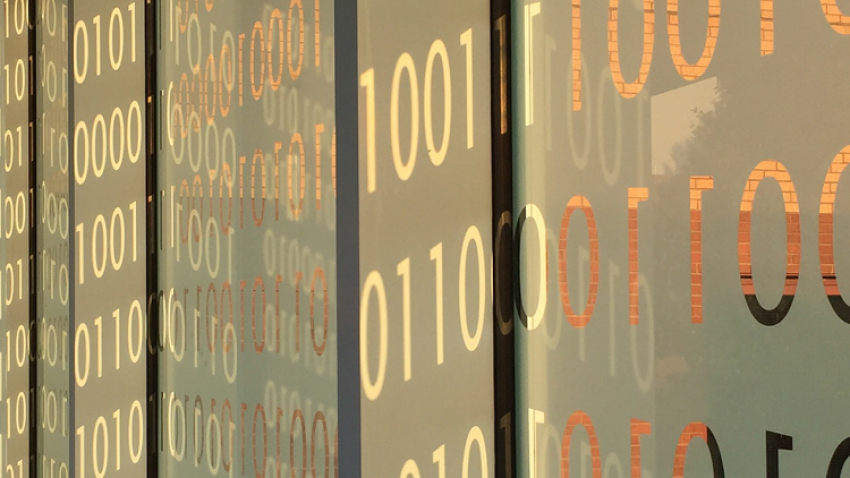 Researchers Create Database for News Quality
In this era of "fake news," it is often the responsibility of the reader to determine what is accurate. Yet a new data project puts the onus back on the industry.
News Quality Aggregator (NewsQA) is a database for news veracity. The database aims to enable media and technology stakeholders to see what factors create high-quality journalism while also preserving freedom of expression and ensuring journalism continues to be economically viable.
The work is showcased in the paper Misinformation Needs a Data Community: the NewsQA project, for which School of Computer Science Professor Ellen Zegura and Hacks/Hackers - Credibility Coalition's Connie Moon Sehat won the Computing Research Association's Best Overall Paper award in a CS for Social Good competition for their paper. The award includes a $10,000 grant from Schmidt Futures, a computing for good venture facility.
"The effort to create the database, and a community around it, is an effort to contribute to understanding and addressing this misinformation problem at scale," said Sehat.
The Project's Goals
Working with the Craig Newmark Graduate School of Journalism at City University of New York, the project has three objectives:
Creating a database to determine the extent of the problem. From this data, it would be easier to see patterns of information (or "signals"), such as inflammatory language, award-winning reporting. and fact-checked stories.
Starting a collaborative discussion on characteristics of quality news and the role of freedom of expression with different communities.
Inviting all stakeholders, including readers, journalists, and technological platforms, to the discussion in order to build solutions.
NewsQA Progress
NewsQA currently has identified about 90 signals from more than 12,500 U.S.-based news and information sites that are being reviewed by advisors to the project. Signals include everything from internet traffic data to self-reported journalist correction policies.
Key to the project is a strong group of advisors and stakeholders who represent all areas of media generation and consumption, and that can provide data. NewsQA's advising group includes researchers from technological platforms, private artificial intelligence companies, non-profit organizations, and advertisers, such as members from the Facebook Journalism Project, Google Research, and Alphabet Jigsaw.
NewsQA is also establishing partnerships with news misinformation organizations such as Duke University  Reporters' Lab and ClaimReview, TED's civic initiative, First Draft News, and more.
The goal of the project is to grow the database and the stakeholders participating in it. The researchers plan for NewsQA to scale across languages, countries, and topics, and to grow their community of users, researchers, and advisors.
Ultimately NewsQA aims to preserve freedom of expression while ensuring news is accurate across the internet. The database will show how misinformation enters the news cycle and how it can be mitigated, which will help focus research efforts and inform how media platforms design sites and algorithms. This affects everyone in the news ecosystem, from journalists who want to see their reporting prioritized to consumers who value fair news. 
"Democracies need a shared set of facts around which to have constructive conversation," Sehat said. "Disagreement and conflict are absolutely a part of this, but we need to have confidence in basic narratives and our ability to describe reality, and our technologies should try to support this."