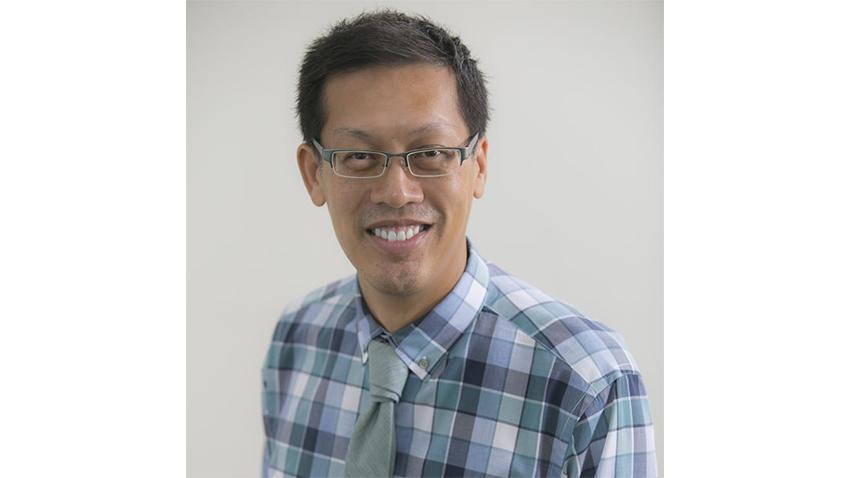 New CRNCH Co-Director Tackles Post-Moore Computing with HPC in Mind
"Everything in hardware might change, so what does that mean for everything on top?" asked School of Computational Science and Engineering Professor Rich Vuduc. 
Vuduc is the newly appointed co-director of the Center for Research into Novel Computing Hierarchies (CRNCH), a unit built on the mission of reexamining and building computing technologies for the post-Moore computing era. He is succeeding Vivek Sarkar – recently named as School of Computer Science chair – and will direct the center alongside School of Computer Science and School of Electrical and Computer Engineering Professor Tom Conte.
"CRNCH was conceived as a center for post-Moore computing that spans the entire computing stack, including hardware, software, and algorithms. Rich's expertise in high-performance computing (HPC) algorithms and performance engineering will further contribute to CRNCH's success in this broad vision," said Sarkar.
Post-Moore Computing's Challenges
"In HPC especially, we are in a crazy time right now. Basically, for the last 50 years, we got a free ride. Computers got faster every year, and this transformed entire industries," said Vuduc.
The improvements Vuduc is referring to, came about from the ability to make transistors smaller each year, allowing for faster computing year-over-year. The problem computing is facing now is that the scientific community does not know how to make transistors any smaller, and there is no defined way to move forward.
[RELATED: Sarker Named as School of Computer Science Chair]
According to Vuduc, "It's an incredibly fertile time to be exploring all kinds of wacky, very radical new ways of thinking about computing systems and how we might build them. And CRNCH has been investigating these questions since it was launched in 2016."
Bringing a Fresh Perspective to the Center
From the way algorithms are designed to the way machines are programmed, software is still being built around the 1970s concept of a general-purpose computer.
"A lot of people are working to figure out what the physical and logical form of the computer is going to look like in the future. But a related question is, 'What is the thing that is going to run on top?'" said Vuduc.
"In my joining CRNCH, I hope to think a lot more about those kinds of issues. That's why I think this new role is exciting."
Building a CRNCH Community
In his new role, Vuduc wants to launch projects with the goal of developing algorithms and applications to run on these hypothetical future systems. However, his long-term goals are considerably more community focused. 
Currently, he is hoping to excite a critical mass of people at Georgia Tech to begin thinking about the types of problems associated with post-Moore computing.
"From my point of view, the most exciting thing would be if we can bring new people on board, whether it be new faculty or students, to really think about these upper levels in the 'computing stack.' What are the kinds of applications and algorithms that we might run on these future machines?" he said.