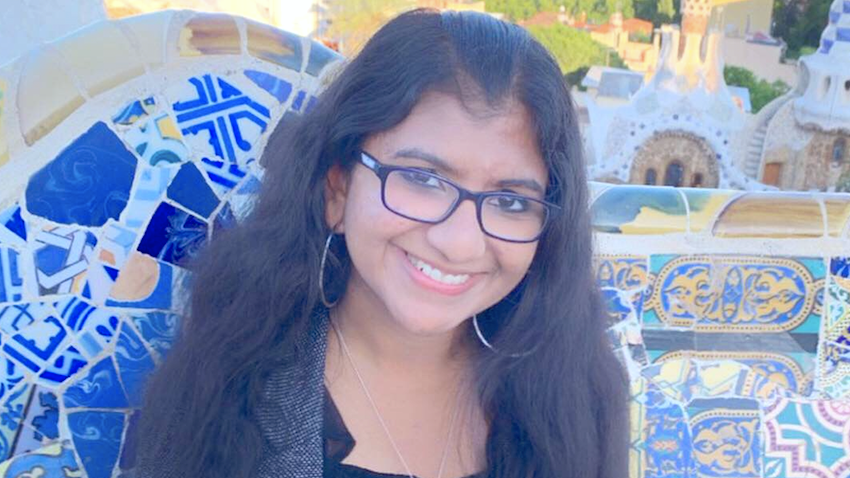 CS Major Earns Adobe Research Women-In-Tech Scholarship
As far back as she can remember in her academic journey, Prerna Ravi has faced gender bias.
"I had to work doubly hard to prove myself and prove to others that we young girls are second to none when it comes to applying logic, rationale, and computing skills in STEM-related projects."
Her determination and hard work are serving Ravi well. She's a third-year computer science major at Georgia Tech and now, she is the recent recipient of a 2021 Adobe Research Women-in-Technology Scholarship.
"This scholarship gives me a splendid opportunity to represent women in technology and strive toward Adobe's lofty goals of including gender diversity while pursuing my research goals," said Ravi.
As a 2021 Adobe Research Women-in-Technology Scholar, Ravi will receive $10,000 for educational expenses, a yearlong Adobe Creative Cloud subscription, and a chance to interview for an internship with Adobe."More than anything else, this recognition means a lot to me and it is indeed a life-changing moment since it has instilled a greater sense of responsibility and confidence in me to pursue my ambition for leveraging technology in the field of education," said Ravi.
Ravi is the head teaching assistant (TA) for Introduction to Object-Oriented Programming (CS 1331). She's taken on the role to "give back to the community" in appreciation for the mentorship that she has received from previous TAs.
Along with being a TA, Ravi is also an undergraduate researcher. Her interests include applying technology in the field of education, particularly within underrepresented contexts.
She is currently working with School of Interactive Computing (IC) Professor Thad Starner and Georgia Tech's Contextual Computing Lab to develop an American Sign Language recognition game. Once it's complete, this game will help deaf children communicate with their hearing parents.
"I also recently conducted an ethnographic study with School of IC Assistant Professor Neha Kumar at the Technology and Design for Empowerment on the Margins (TanDEm) lab. I investigated the transition to online learning within the Indian education system under resource-constrained environments during COVID-19," said Ravi.
With this type of mentorship and support, Ravi says she's been inspired and able to overcome academic challenges by relating them to real-world experiences. 
"The teaching faculty has constantly encouraged me to go beyond my comfort zone and excel in various challenging situations. Georgia Tech is where I have developed my life skills and these will stay with me long after graduation," said Ravi.