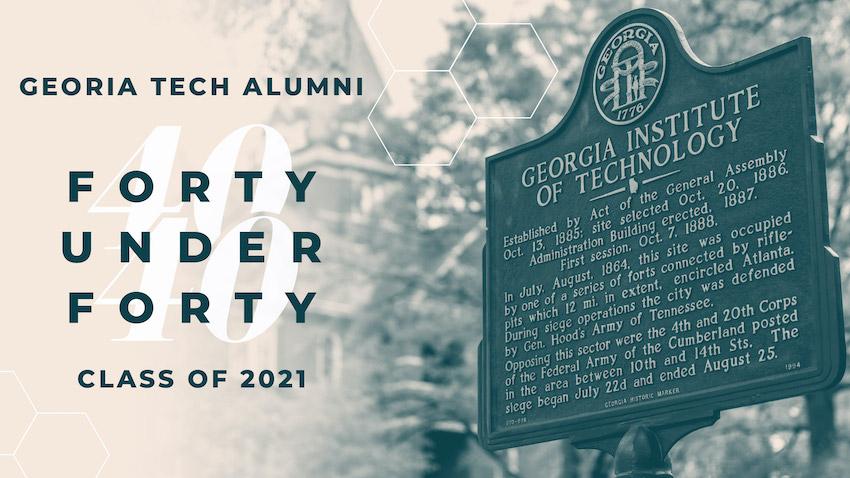 40 Under 40 List Spotlights Computing Alumni Contributions
Whether they are working in the public sector or the private sector, alumni from the College of Computing are changing the world for the better.
To recognize a few of their achievements, the Georgia Tech Alumni Association has named three College of Computing alumni to its class of 2021 40 Under 40 list. They are:
"What strikes me is that they are different people doing very different things. It is incredibly uplifting to see this diversity of talent, nurtured at Georgia Tech, using what they have learned to solve real-world challenges in ways that improve people's lives," said Charles Isbell, College of Computing dean and the John P. Imlay Jr. chair.
Al-Husseini is an aeromedical evacuations officer in the U.S. Army who is currently stationed in Hawaii. In his current role, Al-Husseini draws on his experience in a variety of disciplines – embedded systems, artificial intelligence, and mechatronics – to advance the emergency care of wounded service personnel.
Larco is a partner with New Enterprise Associates, which is a venture capital and private equity company. Larco is also part of a group of investors that volunteers time each week to mentor entrepreneurs and founders from underrepresented communities.
Shah is the founder and CEO of Class Central. Prior to creating Class Central in December 2011, which he describes as a "TripAdvisor for Online Education," Shah worked as a software engineer and developer.
More about Shah, Larco, and Al-Husseini is available in the full list for the class of 2021 40 Under 40.