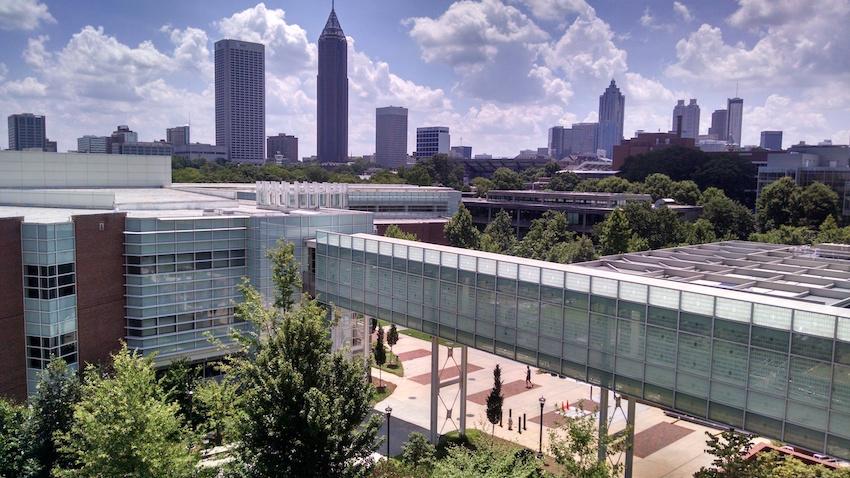 Computing Faculty Among Those Recognized as Regents' Professors
School of Interactive Computing's (IC) Amy Bruckman was appointed Regents' Professor this month, earning the highest academic and research recognition bestowed by the Board of Regents of the University System of Georgia.
Bruckman is one of 12 Georgia Tech faculty members to earn the recognition, including IC interim chair John Stasko whose Regents' Professorship was renewed. He was originally given that designation in 2018.
"I'm really moved by this honor," Bruckman said. "I'd like to thank my wonderful colleagues and especially all the students I've worked with over the years. Georgia Tech students are excellent, and it's a privilege to teach them and do research with them."
Bruckman, who is also senior associate chair in IC, has been a faculty member in Georgia Tech's College of Computing since 1997. After earning a Bachelor's degree at Harvard University and Ph.D. at the Massachusetts Institute of Technology, she came to Atlanta to pursue research in social computing, concentrating on areas like content moderation, social movements, internet research ethics, and more.
In addition to her roles at Georgia Tech, Bruckman is a Fellow of the Association for Computing Machinery (ACM) and a member of the ACM SIGCHI Academy. She serves on the ACM New Publications Committee and contributed to the 2018 update of the ACM Code of Ethics and Professional Conduct.