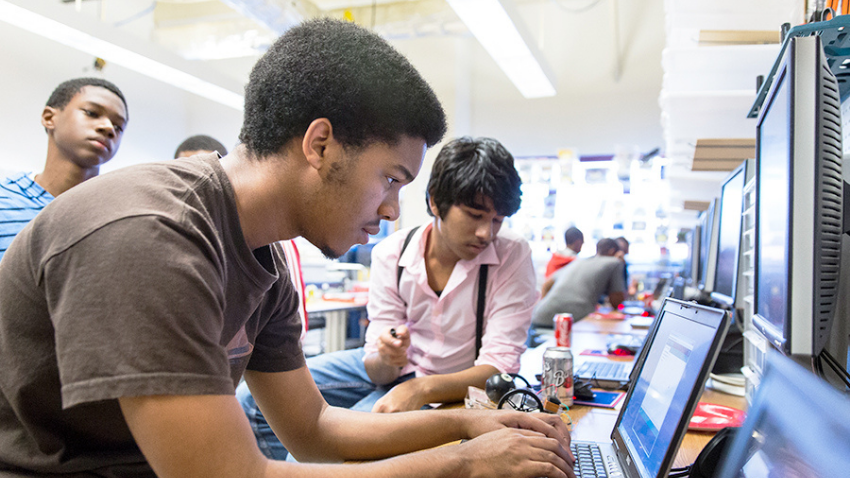 Constellations Provides Significant Access to Computer Science Education In Atlanta Public Schools
As the academic year wraps up, the Constellations Center for Equity in Computing concludes its first year delivering instruction to Atlanta Public Schools. The center, created to ensure that all students – especially students of color, women, and others underserved in K-12 education – have access to quality computer science education, has made great strides toward achieving its mission in its first year.
By partnering with five schools in the Atlanta Public School (APS) district, Constellations has been able to provide 150 students access to rigorous computer science coursework. Through its three research Fellows, the center provided professional development to teachers, administrators, and counselors and assisted in teaching the Advanced Placement Computer Science Principles course.