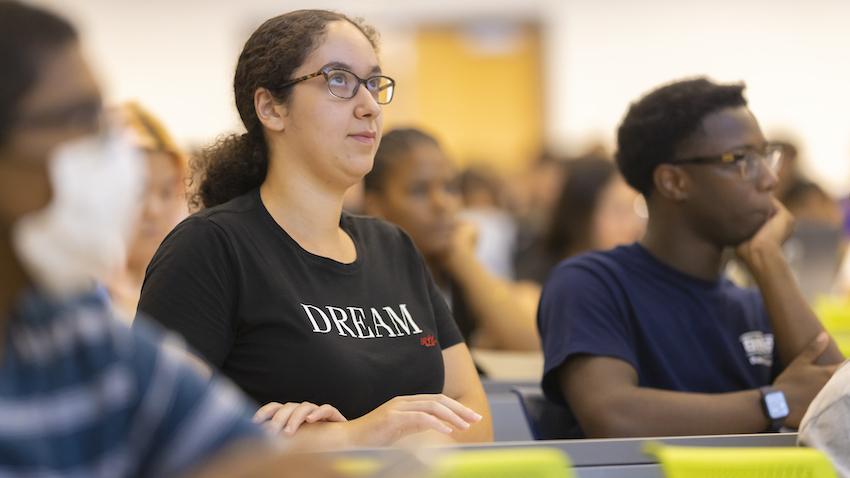 Corporate Support Funds Fellowships for Underserved Students
A leading Fortune 500 company is stepping up to support traditionally underserved students enrolled in one of Georgia Tech's most popular online graduate degree programs.
JPMorgan Chase has provided support for student fellowships for the Online Master of Science in Computer Science (OMSCS) program. The fellowships will cover tuition for 10 students and include potential internships with the global financial services firm.
"This kind of support from high-profile companies like JPMorgan Chase makes a huge difference in our ability to reach underserved communities," said Charles Isbell, Dean and John P. Imlay Chair of Computing.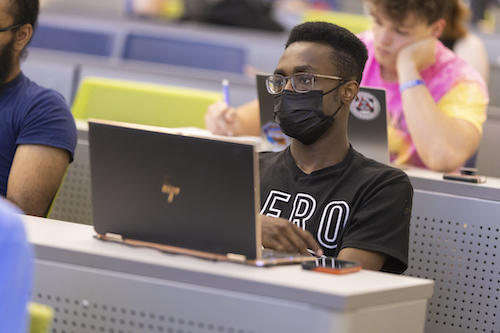 Primary candidates for the fellowships are students, including those from minority and underrepresented communities, women, and non-binary people. Students living or working in diverse environments, or students working to support historically underserved communities are also being considered for the JPMorgan Chase OMSCS fellowship program.
"I was honored to contribute to the OMSCS program when I was a professor at Georgia Tech. Today, at JPMorgan Chase, we are excited to support OMSCS's continued growth and enable more people to advance their careers, understanding that diverse representation in technology helps to drive innovation and future-proof our business" said Tucker Balch, managing director, AI Research, JPMorgan Chase.
Georgia Tech's OMSCS program revolutionized online education when it debuted in 2014 with less than 400 students. It was the first degree program of its kind to leverage massive open online course (MOOC) technology, which made OMSCS considerably more accessible and affordable than on-campus options.
Today, OMSCS has more than 8,600 alumni and nearly 11,500 current students across the U.S. and around the world.
Potential fellowship recipients are currently being considered by a committee of JPMorgan Chase representatives and OMSCS program administrators. An announcement of the fellowship winners is expected this summer.
JPMorgan Chase is expanding its Global Technology presence in the Atlanta area, with opportunities in artificial intelligence, machine learning, data science, product design, and more. JPMorgan Chase is also a member of the College of Computing's corporate affiliate program, which supports undergraduate computing majors with career services and professional development opportunities.