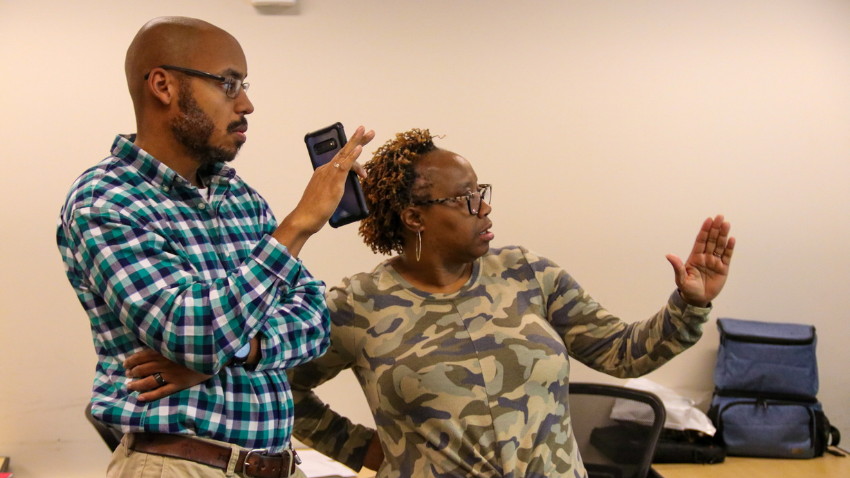 Fluellen Uses Music and Mentorship to Encourage Students to Participate in STEM Classes
With a fifth studio album on the way, learning to teach remotely due to the coronavirus pandemic, and juggling graduate school and parenthood, Marekus Fluellen has a lot going on. For Fluellen, this is the norm and it's how he likes it.
"I think I work better when I have a lot of plates in the air. It keeps me focused, challenged, and intentional with my time," said Fluellen.
His ability to handle a lot at once is a key to success for Fluellen, a teacher at Frederick B. Douglass High School where he teaches three subjects; math, music technology, and computer science. A teacher since 2007, the 2019-2020 academic year was Fluellen's first teaching computer science, a subject he has tackled as a part of The Computing Equity Project with the Constellations Center for Equity in Computing at Georgia Tech.