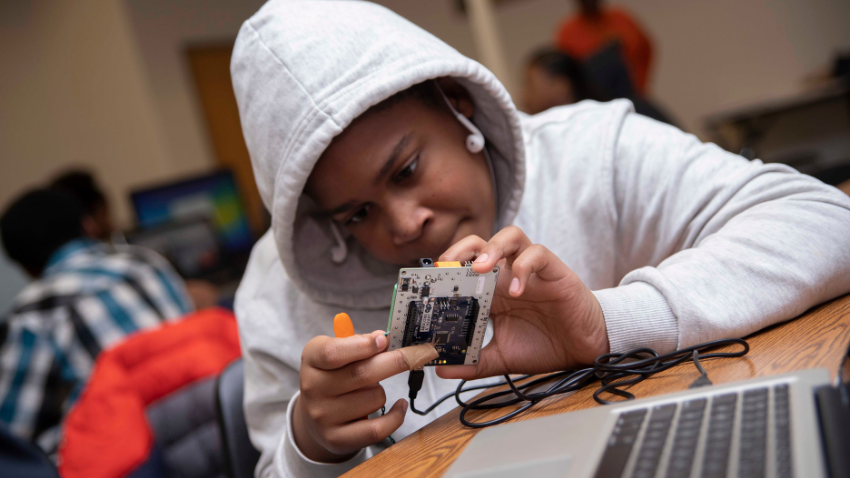 Georgia Tech's Constellations Center Provides a Pathway for Computer Science Education in Majority of APS High Schools
For the second year, the Constellations Center for Equity in Computing at Georgia Tech will partner with Atlanta Public Schools (APS) to bring computer science education to the district.
APS, with schools only a few miles from Georgia Tech's campus, serves one of the most marginalized communities in the state. Nearly 75% of its students are on free or reduced lunch and 72% of its population identify as black.
Constellations' mission is to ensure that all students – especially students of color, women, and others underserved in K-12 and post-secondary institutions – have access to quality computer science education, a mission that has led to a strong partnership between the institute and the district.