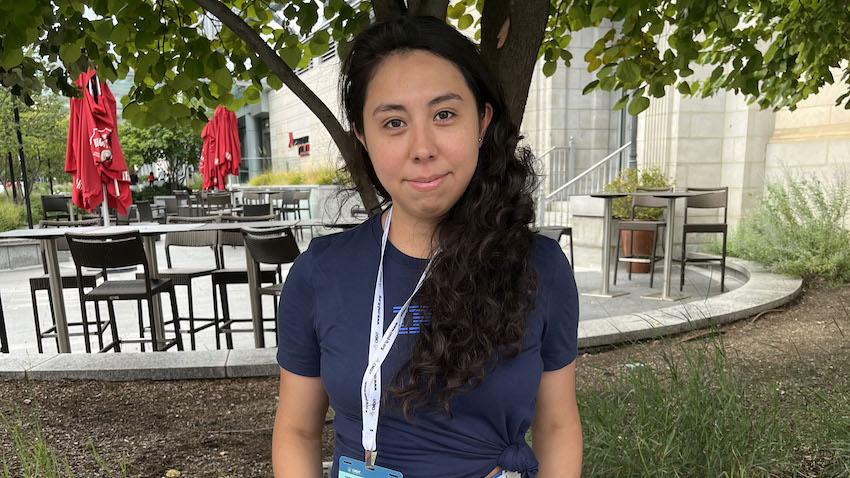 Hispanic Heritage Month: Adriana Alvarado Uses Technology To Support Human Rights
When Adriana Alvarado moved to Barcelona, Spain, to pursue a master's degree in cognitive science and interactive systems, she saw her home country, Mexico, from an outside perspective for the first time.
In September of 2014, Alvarado's perspective was dramatically impacted. She was in Barcelona when the overnight disappearance of 43 students near the Mexican Pacific coast sent shockwaves throughout Mexico. That event has left family members seeking answers to this day. But since that moment, Alvarado has been interested in understanding what role technology could play to support victims of human rights violations.
More than 100,000 people have gone missing in Mexico since 1964, when a government agency began keeping statistics. However, most of these people were only registered as missing when former president Felipe Calderón started the war on drugs in 2006.
In response to the crisis, people established grassroots and nonprofit organizations for the sole purpose of searching for these missing people and providing more accurate information about just how many had disappeared. While the exact number of missing people remains unknown, these organizations have shown the inconsistency between the data they've collected and the figures provided by government reports.
Alvarado, who completed her Ph.D. in human-centered computing from Georgia Tech in May and will attend her graduation ceremony in December, played a role in helping those organizations obtain more accurate data. She realized how much potential social media could have in addressing the problem.
"By the time I started my Ph.D., I was already very familiar with several Facebook groups, all within Mexico, and what is interesting about these Facebook groups is that people will share data and their experiences with violence in their communities. I thought there was a lot of value in that data," Alvarado said.
Image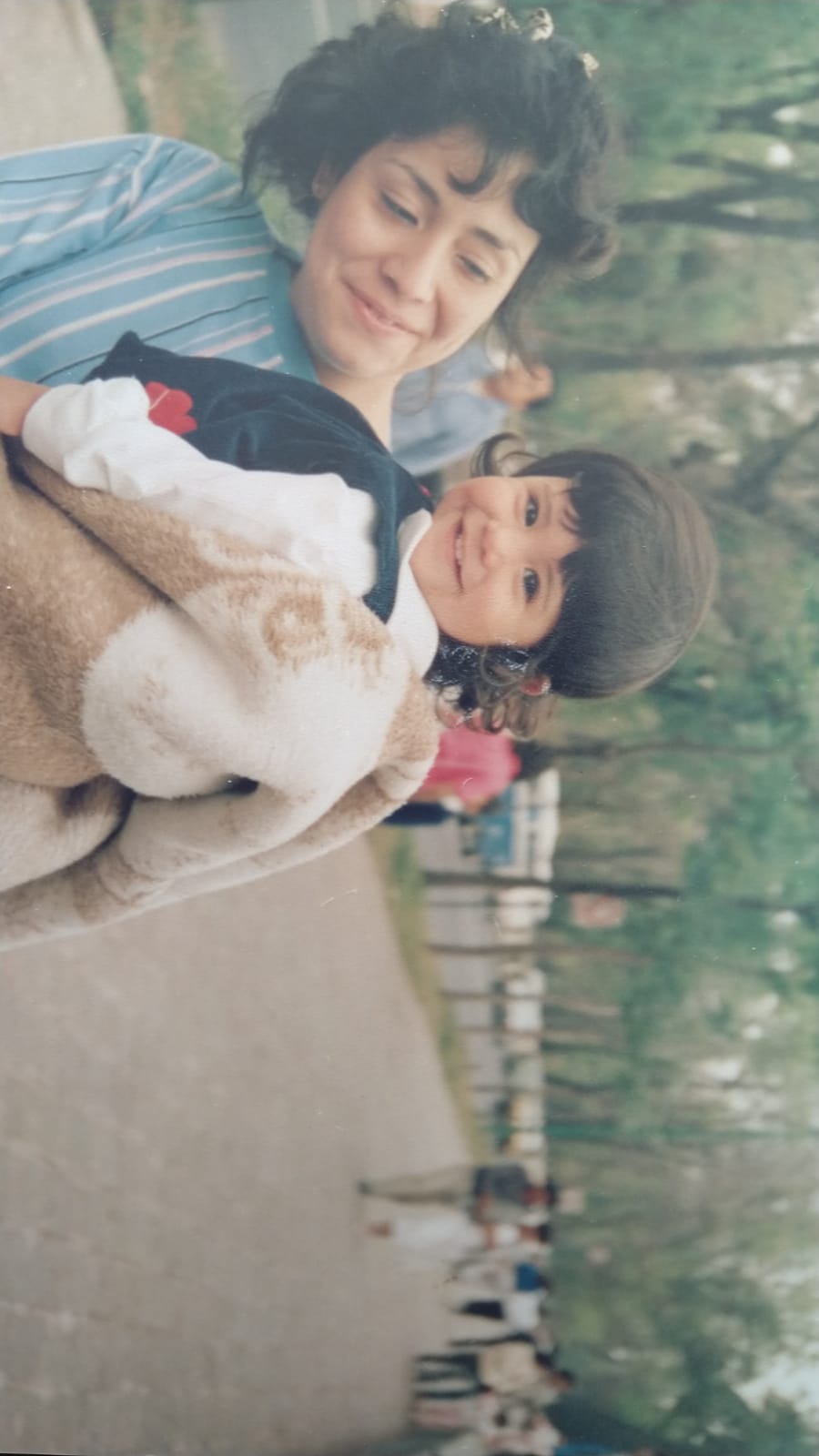 Adriana Alvarado with her mother, Andrea, as a child in Mexico City.
The challenge was figuring out how to help the nonprofits she worked with act on that data. In a research article Alvarado authored in 2020, she explored the potential of using data from Facebook as evidence for human rights advocacy. She and her collaborators collected and analyzed more than 13,000 posts and 2,000 associated comments from 45 Facebook groups targeting the four municipalities within Mexico with the highest rates of reported abductions during 2017.
"We found on Facebook roughly 300 official cases of (missing people), and on the official statistics, there were maybe 20," Alvarado said.
While it was impossible to provide the exact number of missing persons, Alvarado's work helped bring awareness that government agencies had been understating the issue.
Alvarado said she chose the human-computer interaction track because she wanted to use computer science to spur social change and design structures that societies need to function.
"I've always been interested in how people do things differently in different places," she said. "In Mexico, I think in terms of culture, something that we have a lot of in Latin America is that we always find a way to do things. Regardless of the situation. I wanted to pursue something more situated when designing systems, figuring out what we need to know about people, about society, to design more appropriate technology. Human-computer interaction is exactly that."
Alvarado was advised at Georgia Tech by Christopher Le Dantec, an associate professor with appointments in the School of Interactive Computing and the School of Literature, Media, and Communication. Le Dantec said he often looks to work with students from underrepresented communities, and Alvarado's research appeared to be in a natural alignment with his own.
"When she first came here, she was laser-focused," Le Dantec said. "She was building her confidence that she could go and make a difference.
"It's less common that students come in with a clear research agenda. When she came in, she knew exactly what she wanted to do. She knew the exact research questions she wanted to pursue. She was willing to jump in, no hesitation on doing the hard work."
In 2019, Alvarado was named part of the first data fellow cohort of the United Nations Global Pulse, a fellowship that led her to work with the UN's Accelerator Lab in Mexico from 2020 to this spring.
"Working with the Accelerator Lab profoundly transformed the course of my research," Alvarado said. "The long-term partnership helped me to recognize the role of data and organizational practices and integrating social media content into their work."
Through that experience, Alvarado constructed a toolkit that supports nonprofit and nongovernmental organizations by comprising a set of guidelines and recommendations to help them determine whether social media data is appropriate for them to use and analyze.
Alvarado knows it's likely she wouldn't have pursued her research if she hadn't decided to leave home. As an immigrant and the first member of her family to attend high school and college, living outside of Mexico has broadened her perspective on the world and different cultures.
She doesn't plan on going back to Mexico. Instead, she'll continue to explore new ways of helping nonprofits and non-government organizations collect and use data for social change. There's more work to be done, she said, and she believes technology within the field of human-computer interaction always needs refining.
"In those four years of fieldwork, I began to understand that we need to be very, very critical of technology that we develop," she said. "Be very critical about the limitations and capabilities. What I was trying to do with the toolkit was to help people in nonprofits to understand that yes, there's value in the data from social media platforms, but there are also many constraints. If we are going to use this type of data, we need to be very conscious and aware of those limitations and what we can we do to address them."