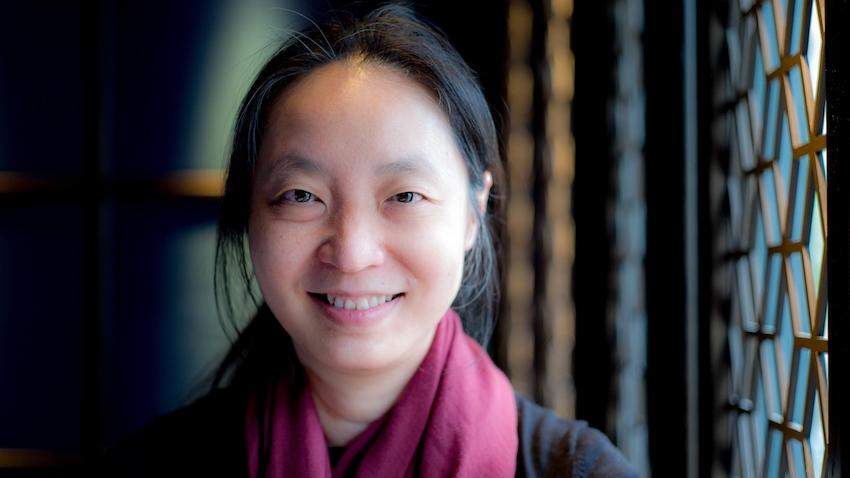 Incoming Chair Will Bring 'Interdisciplinary Thinking' to School of Interactive Computing
Shaowen Bardzell has been named the next chair of the School of Interactive Computing at Georgia Tech.
The school announced today that Bardzell will replace Ayanna Howard, who left to become the Dean of the College of Engineering at The Ohio State University in 2021.
Bardzell officially begins her new role on July 1.
"Shaowen Bardzell has infused her computing research with ideas from design, social science, and ethics," said Georgia Tech's Dean of Computing Charles Isbell. "The breadth of her research and her interdisciplinary thinking make her a perfect fit for a school that focuses on technology and the human experience."
Bardzell comes to Georgia Tech from the Penn State University's College of Information Sciences and Technology, where she has been serving as Professor-in-Charge of Human Computer Interaction since 2020. Before starting her role at Penn State, she was a professor at the Indiana University-Bloomington School of Informatics, Computing, and Engineering from 2008 to 2020. She obtained her doctorate in comparative literature with minors in medieval studies and English literature from Indiana University-Bloomington.
"The School of Interactive Computing has always been known for our efforts to improve the human condition," said School of Interactive Computing Interim Chair Betsy DiSalvo. "Shaowen Bardzell's position as our new chair reflects our ongoing commitment to research and development of responsible computing.
"Shaowen has a history of bringing a critical lens to computing. As the chair of IC, she will have a platform to share that critical lens and lead us in novel directions for computing research."
Bardzell has published more than 100 peer-reviewed scientific papers and is the co-author of Humanistic HCI (Morgan & Claypool, 2015) and co-editor of Critical Theory and Interaction Design (MIT Press, 2018). She has been awarded more than $13 million in external grants and has won more than a dozen best-paper and honorable mention awards for her research.
Bardzell is the director of the Cultural Research in Technology (CRIT) Lab at Penn State, which brings a humanistic perspective to the design of interactive technologies, critiques interactive technologies regarding their sociocultural impacts, and investigates users, use-situations, and technologies where culture is strongly implicated in the success of the technology.
"I am attracted to the School of IC chair opportunity in part because, rather than distracting from my research, it gives me an opportunity to link my research to service, both in ideas and impact," Bardzell said. "I hope to support the intellectual and professional growth of the community, and in this position, I see an opportunity to do so, connected to what I'm good at and care most about."
Bardzell said she is looking forward to working with her new colleagues at the School of Interactive Computing to create a collaborative effort to impact society with technology. Diversity and interdisciplinary research are two of the main reasons she was attracted to the School.
The School of Interactive Computing has a diverse base of more than 50 faculty members who teach and study within a broad range of interdisciplinary research fields. Those fields include human-computer interaction, artificial intelligence, machine learning, robotics, data visualization and graphics, computer vision, ubiquitous and wearable computing, natural language processing, social computing, and cognitive science.
"My goal is to identify concrete ways to amplify the work of my colleagues and thinking critically, and in a mentoring way, about what we can do for our junior colleagues and students, both locally and beyond," Bardzell said.
"If we want to solve society's most difficult problems, one discipline will not have all the answers. Solving these problems requires interdisciplinary collaboration where we get to do what we are strong at while being respectful of each other's disciplinary outlooks and epistemological commitments."
Along with being named as the School of Interactive Computing chair, it was announced today that Bardzell is a recipient of the 2023 Special Interest Group on Computer-Human Interaction (SIGCHI) Societal Impact Award. The award is given to senior and mid-career human-computer interaction researchers whose research positively affects real-world issues.
Bardzell's service record to SIGCHI is also extensive. While serving as the Vice-President at Large of SIGCHI from 2019 to 2021, she co-founded SIGCHI CARES, a committee of the SIGCHI Executive Committee that serves as a "resource for those who experience discrimination or harassment in violation of ACM's policies governing SIG activities." In 2021-2022, she also served as the elected SIGCHI Executive Vice-President, working alongside SIGCHI president and Interactive Computing Associate Professor Neha Kumar.
SIGCHI announced today that Interactive Computing Associate Professor Munmun De Choudhury has also received the 2023 Societal Impact Award, sharing the honor with Bardzell.