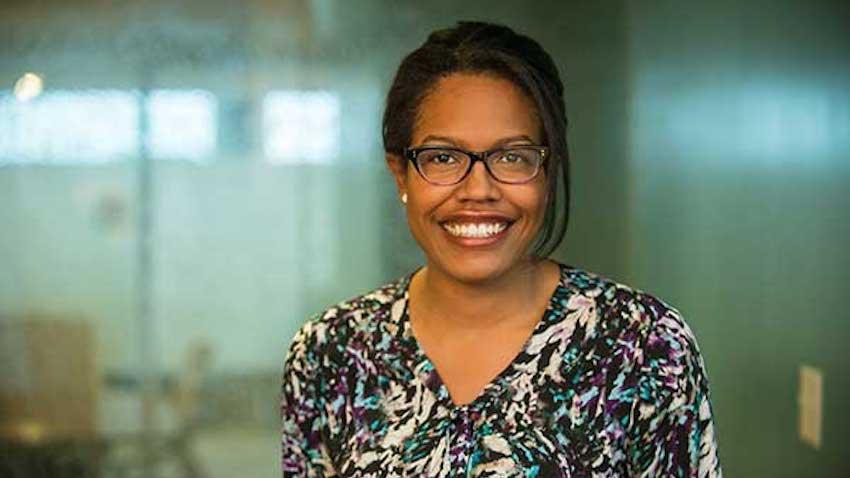 Lab Working to Improve Health and Wellness in Black Communities
Andrea Grimes Parker is on a mission. As a human-centered computing (HCC) associate professor at Georgia Tech, she's dedicating her career to developing new ways to overcome long-standing barriers to health equity in Black communities and other underserved groups.
Parker is the founder and director of the Wellness Technology Lab (WT Lab) in the School of Interactive Computing. The lab's mission is to explore how technology can be used to improve health outcomes and wellbeing in communities with less access to health and wellness resources.
"I take it as an ethical imperative to explore not only how I, as a human-centered computing researcher, can innovate in the digital health space, but also how my lab can harness the power of technology to reduce and ultimately help eliminate health disparities," says Parker, who founded the lab in 2013 at Northeastern University and brought it to Georgia Tech in 2020.
Parker and her graduate and undergraduate student researchers focus much of their work on the health-related experiences of marginalized and underserved groups. They study how digital tools can be designed to help these groups take an active role in improving their wellbeing. Based on these studies, the researchers determine the effectiveness of the new tools and make recommendations for improvement.
To empower people to be able to take an active role in the own wellbeing, and move the needle in reducing health inequities, Parker recognized early on that her lab would need to be community centered.
Working from this premise, the WT Lab's projects are made possible through key partnerships with youth empowerment groups, churches, and other grassroots organizations seeking to help the communities they serve. These partnerships, says Parker, are driven by the needs, perspectives, and values of individuals within the communities.
"Community-engaged work is essential for developing health technologies that are effective and engaging. It requires additional time and work to build and maintain community relationships, but it is absolutely necessary and ultimately incredibly rewarding," says Parker, a Georgia Tech alumna (HCC Ph.D. 11).
Current WT Lab projects – many supported by awards from the National Science Foundation, National Institutes of Health (NIH), Johnson & Johnson, Google, and Fitbit – are addressing individual, environmental, and societal factors negatively impacting health and wellness in Black communities.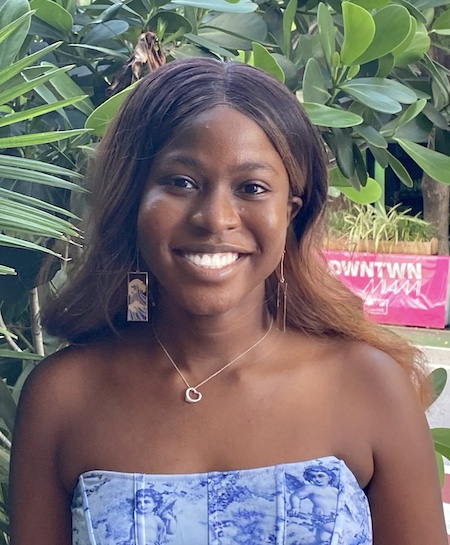 In one set of projects, the lab is exploring how social computing tools can empower youth in low-socioeconomic-status communities to engage in civic action that tackles social issues within their communities. In another set of projects, the researchers are investigating how mobile health applications can improve postpartum wellbeing in rural Black women, who have much higher maternal mortality and morbidity rates than any other racial group in the United States.
Along with these efforts, the WT Lab also recently partnered with a group of historically Black churches in Boston to address Covid-19 vaccine hesitancy in Black communities.
For this initiative, Parker and the WT Lab are collaborating with Northeastern University, the Boston Medical Center, and the Black Ministerial Alliance of Greater Boston TenPoint to develop a virtual healthcare counselor that answers questions and addresses concerns specifically related to the Covid-19 vaccine. The project is funded by a $2.8 million NIH award.
One of the key researchers on the project is Darley Sackitey, a first-year human-centered computing Ph.D. student. She and her fellow researchers are examining how spirituality and community intersect with health, and how this intersection can be leveraged to foster positive health outcomes for people in historically marginalized populations.
"I had never done community-based work before, and this was a great opportunity to learn more, especially because as a researcher, I value centering the voices of the people we work with, especially when they have historically been erased," says Sackitey, who is from Ghana.
"I also find the intersection of spirituality, tech, and health to be fascinating. Typically, these things are rather separate and at odds with each other in western cultures, but growing up in Ghana, they were often closely tied, and thinking about how technology could embody this relationship was exciting to me," adds Sackitey.
Parker agrees and is equally excited about what's possible when the power of digital technology is harnessed to break down longstanding barriers to health equity in Black and underserved communities.
"I work to make sure that in everything we do, we are keeping health equity at the center of our focus as we work to make sure that the technologies we develop help to improve the wellbeing of low-socio-economic communities and communities of color who disproportionately experience poor health," says Parker.