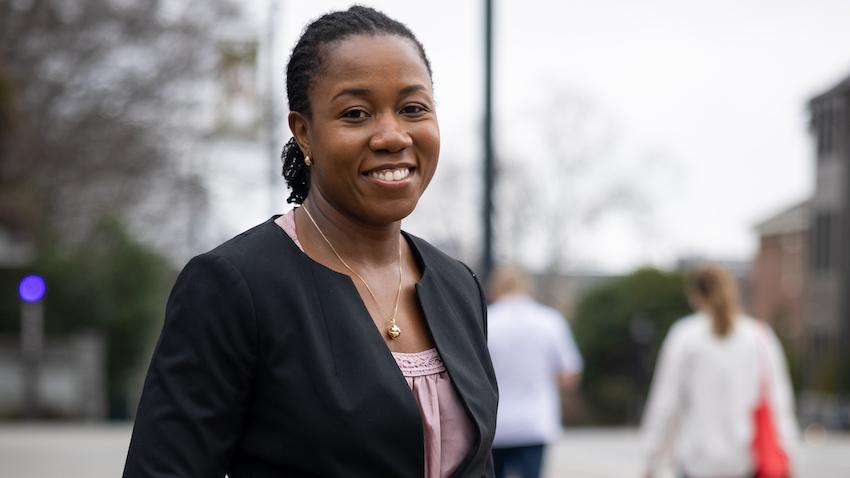 New Faculty Member Seeks to Expand Computer Science in Urban Communities
When Judith Uchidiuno considered the place where she wanted to work and the city she wanted to live in, Georgia Tech and Atlanta checked all the boxes.
Atlanta offered the perfect mix of urban culture with a nearby university that prides itself in diverse, interdisciplinary research, Uchidiuno said.
Uchidiuno begins her new role as an assistant professor at the School of Interactive Computing this semester. She looks to make an immediate impact in the Atlanta community by working with informal learning centers in urban areas of the city to expand accessibility to computer science education and develop new culturally responsive education technologies.
Image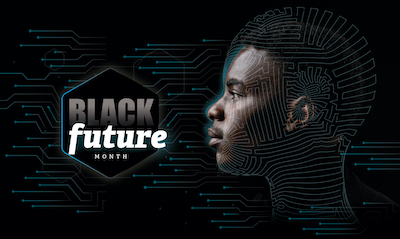 The Nigerian native earned her bachelor's degree in computer science from Lincoln University just outside Philadelphia. While at Lincoln, she worked as a math and computer programming tutor for Pennsylvania's Act 101 program. The state-funded program provides support services to academically and financially disadvantaged students to allow them to complete their postsecondary education.
From that point on, she understood the value of providing targeted interventions to low income and minority communities and has dedicated her research to the cause.
Uchidiuno finished her Ph.D. in Human-Computer Interaction from Carnegie Mellon University in 2020 and served as a postdoctoral researcher at Carnegie prior to being hired at Georgia Tech.
What interests you about working at Georgia Tech?
I do research that creates educational technologies and broadens CS education for students from low-income communities. Unfortunately, most communities of color in the United States contend with the devastating effects of poverty. It has been difficult to create technologies that are culturally engaging without accounting for the deficiencies that students in low-performing schools often experience. Atlanta offers a unique opportunity to work with several middle- and high-income communities of color, in addition to low-income communities. I am excited to see how that will transform my research.
What will your research consist of?
I conduct research in two broad areas. I design new education technologies in partnership with target users to ensure they are highly engaging and culturally responsive. I have done this with different African American and Hispanic communities in the United States, and in rural villages in East Africa. I also conduct research to broaden access to computer science instruction, especially in informal settings for people in low-income and low-resource areas. Many low performing schools don't have access to computer science education, and we know that it's important for many reasons including technological competency, and broadening participation in STEM careers.
What inspired you to pursue this field of research?
My mother worked for an oil company in Nigeria and she had a ThinkPad laptop. I'm sure she started at some point as a secretary, but I just knew that she typed faster than anybody that I knew in 1995, man or woman. She was strong in math and could do fancy PowerPoint animations. I assumed she was a computer scientist and wanted to be just like her. Combining that with my work in supplementing formal education for disadvantaged students, my path to doing CS education research with marginalized communities was set early in my life. I have learned through my teaching and research that targeted teaching and interventions can lead to amazing educational outcomes for struggling students. I feel privileged to do this work every day and enjoy becoming a part of the communities I work with.
I still exclusively use ThinkPad laptops for my work.
What do you hope to accomplish in your research?
I would like to build a community of computer science educators from nontraditional backgrounds, such as youth counselors with experience working in struggling communities, who will consistently provide CS instruction to K-8 students in afterschool programs in Atlanta. These educators will be trained to teach different CS topics and will be mentored by a network of expert computer science educators. They will also be paid a stipend for the time they spend receiving training and teaching students. This initiative will increase access to CS education in struggling communities and hopefully broaden participation in post-secondary CS education for the educators themselves.
What are you looking forward to about teaching your students and how do you plan on working with them?
I'm excited about how diverse students' perspectives are, and how that will transform my teaching. I want to continue improving my teaching techniques in ways that my students continue to feel empowered, and truly value learning. I also look forward to keeping my materials current in ways that equip students with skills that are marketable in the workplace.