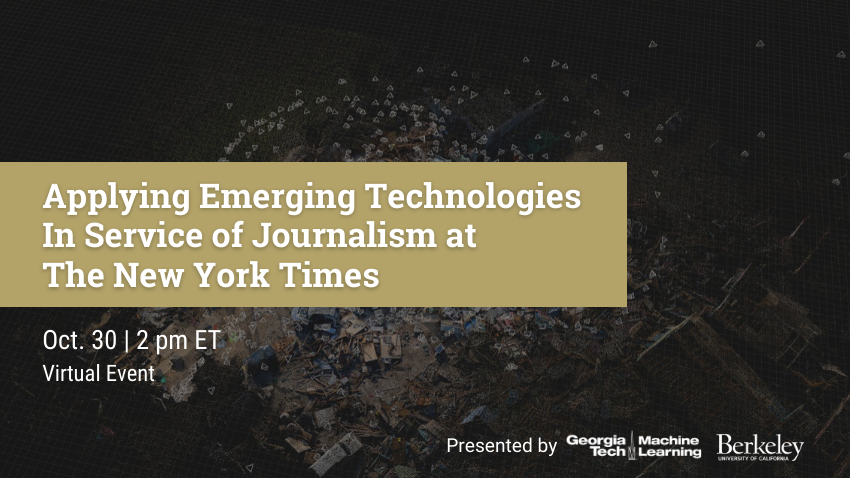 NYT R&D Team to Discuss Technology's Impact on Journalism in Live, Virtual Event
This month, The Machine Learning Center at Georgia Tech (ML@GT) is co-hosting a live, virtual event featuring the New York Times Research and Development (R&D) team.
Set for Oct. 30 in collaboration with the University of California, Berkeley, members of the R&D team will participate in a virtual conversation to discuss how the Times is embracing new technologies within photogrammetry and spatial computing to bring their readers as close to a story as possible. For example, attendees will get insights into their latest project including reconstructing journalistic scenes in 3D from hurricane disasters to an artist's apartment.