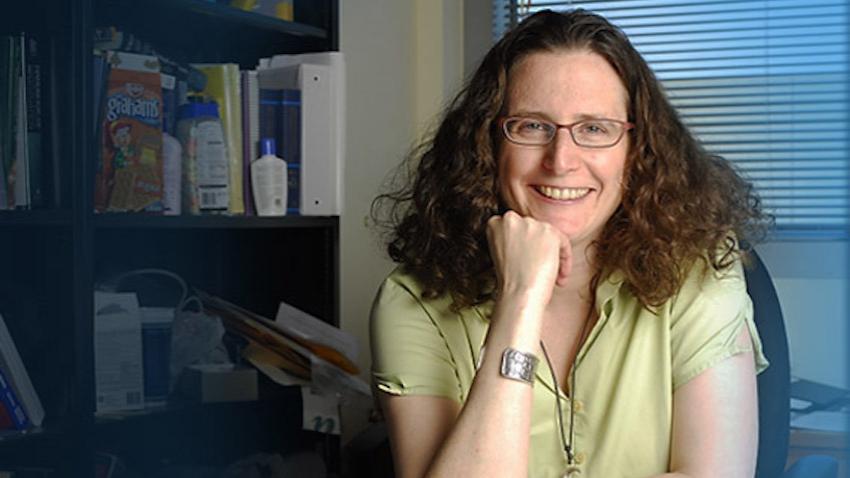 Professor Says We Need to Teach People How to Read Online
As more of the world moves online, the internet has become a space for sharing knowledge and building community – but also for spreading disinformation and attacking people. How can we build and manage online communities to maximize the former and minimize the latter?
Amy Bruckman, Regents' Professor of Interactive Computing, addresses that question in her new book, Should you Trust Wikipedia?: Online Communities and the Construction of Knowledge. The answer to the question in the title, by the way, is that "it depends on the page."
"The interesting thing about Wikipedia is that 1,000 people, checking each other's work, can do a good job creating knowledge," Bruckman said. But many pages only have a few authors and are not nearly as reliable. The process is analogous to the peer review that academic articles go through, except that the peers aren't other experts but the general public.
"The problem is giving people enough information so they can decide on their own what to believe," Bruckman said. "One of the things we have to do is teach people how to read online."
The social peer review process works even less well for social media platforms, often for financial reasons.
"The thing that surprised me most about this book is that I kept writing about business procedures," Bruckman said. For example, she said, Facebook didn't hire a large staff of moderators for its Myanmar operations, because Myanmar isn't, relatively speaking, a big market for the company.
When the nation's military started a hate campaign against the Rohingya people on the platform, Facebook was understaffed, underprepared, and allowed those posts to spread. In the end, 24,000 Rohingya were murdered and another 700,000 fled the country.
"But people who complain about Facebook should realize that their critiques apply to all social media platforms," Bruckman said.
Bruckman said that she has seen some progress recently, specifically around the war in Ukraine. Facebook won't share Russian state news, for example, and Reddit has shut down pro-Russia subreddits.
"I think there's a consensus reaction to Ukraine," she said. "And the seriousness of the situation in Ukraine is focusing them on things they should have been working on the whole time."
Bruckman believes that social media should be regulated, although she also says it will be hard and that there are "pitfalls on all sides." In the end, it may be that corporations are too influenced by the profit motive to be good guardians of social media.
"I argue our whole system is broken," she said, "and that it's not fixable unless social media moves to nonprofit platforms. Funding nonprofit media with specific values could go a long way."