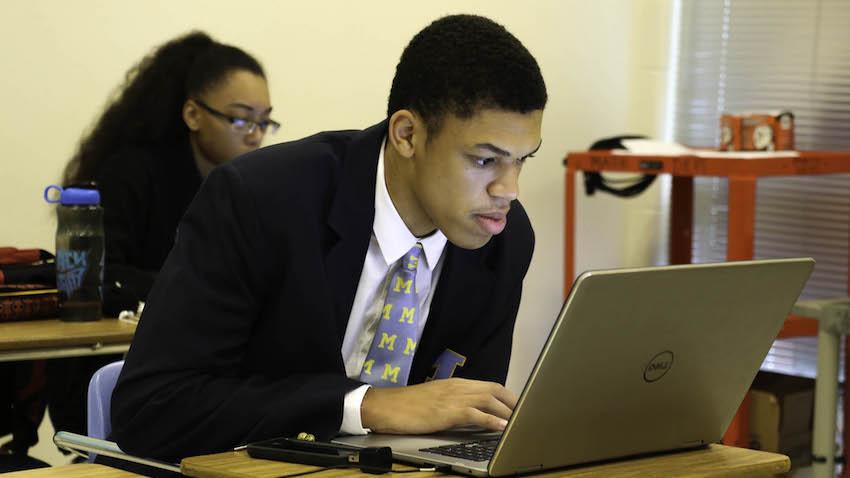 Program Building Cultural Competency in CS Education with New NSF Grant
The Constellations Center for Equity in Computing at Georgia Tech will train teachers to help students from underrepresented groups connect to computing as part of a $10 million, five-year grant from the National Science Foundation.
Most interventions in K-12 computing education have focused on the deficits in students' knowledge, according to Lien Diaz, director of educational innovation and leadership for Constellations. But that focus often overlooks the extent to which students are coming into the classroom with different cultural experiences and expectations.
"We have to change our beliefs about girls and students of color coming into computing classes," Diaz said. "We need to show them that computing connects to their interests, whether that be arts, the law, medicine, or something else. And that requires elevating the teachers."
Georgia Tech is receiving $300,000 from the larger NSF grant, which will go to creating development activities for computer science (CS) teachers. The synchronous and asynchronous training materials will focus on cultural competency within CS education.
Teachers who complete the training will have the opportunity to become Computing Equity Coaches for Constellations. The program will begin this year with 10-15 coaches who will support other teachers as they learn new techniques for student engagement.
The larger grant is for the Alliance for Identity-Inclusive Computing Education, which is headquartered at Duke University. The grant number is 2118453.