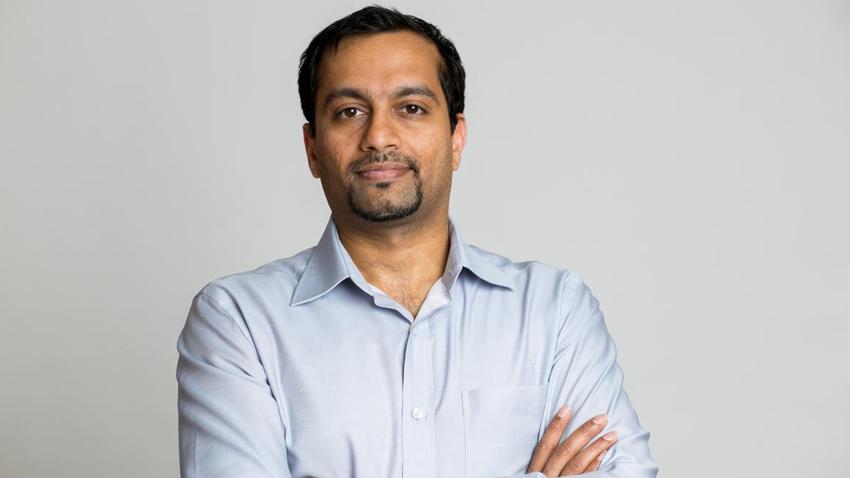 Raising Money is Sexy, But Pindrop CEO Says Customer Satisfaction Key to Success
Vijay Balasubramaniyan (MS CS 08, Ph.D. 11) got the idea for his business when his phone rang in the middle of the night.
He was a Georgia Tech Ph.D. student at a conference in India, and he had just bought a suit locally. The 3 a.m. call was from his bank back in the U.S. The person on the other end of the line asked for Balasubramaniyan's Social Security number to prove his identity and make sure the purchase wasn't a fraud.
Balasubramaniyan declined. After all, the call itself could have been a fraud, a trick to get his Social Security number for criminal purposes. Stalemate: neither party could prove their identity to the satisfaction of the other. The purchase was canceled and Balasubramanian never did get his suit.
"Phone calls have existed since Alexander Graham Bell, and we still have no way of proving the identity of a caller," Balasubramaniyan remembers realizing. And suddenly, he knew what his dissertation topic would be.
[RELATED: Georgia Tech Spinoff Secures Silicon Valley Funding for Phone Security Technology]
Today, Balasubramaniyan is the CEO of his own company, Pindrop Security, which analyzes more than a billion calls every year for the purpose of detecting fraud. Pindrop serves eight of the top 10 U.S. banks, and five of the top seven life insurance companies, among a number of other Fortune 500 companies.
He credits his time at Georgia Tech for his success.
"Not every idea is a great one," Balasubramaniyan said. "At Georgia Tech, you're asked to dig deep and come up with a good idea. My peers and the Georgia Tech alumni I have hired think deeply."
Learning to Phoneprint
When Balasubramaniyan and his advisor, School of Computer Science Professor Mustaque Ahamed, began to look at identifying phone calls, they realized quickly that a single call can pass through many different kinds of networks — cellular, VoIP, landlines.
"The only thing that is there through the whole process is the audio itself," Balasubramaniyan said. His research showed, however, that the audio itself contained clues.
He created a technology called Phoneprinting, which analyzes more than 1300 features of a phone call to create a distinctive profile of the caller. Once he could "fingerprint" phones, he could match them to their users.
After he presented at his first conference, NPR and Popular Science published stories about his work.
"After that, banks started calling me," Balasubramaniyan said. "They wanted to license the technology." At that point, his research started to look a lot more like a budding business.
From Research to Start-Up
Pindrop Security got its start right here on Georgia Tech's campus, in office space provided by the Advanced Technology Development Center (ATDC), the campus start-up incubator, and with advice from VentureLab, an Institute program that provides legal guidance for startups.
Pindrop got its first funding through prizes and grants — from the Technology Association of Georgia, from the Georgia Research Alliance, and from the National Science Foundation. The company would go on to raise $200 million from investors, but Balasubramaniyan said he would advise anyone to put their product ahead of their fundraising in the early days of a company.
"When you're starting a company, what seems sexiest is raising money," he said. "But if you want to have a really meaningful company, you have to start with an obsession for customer satisfaction. If you have customers who want your product, the money will follow."