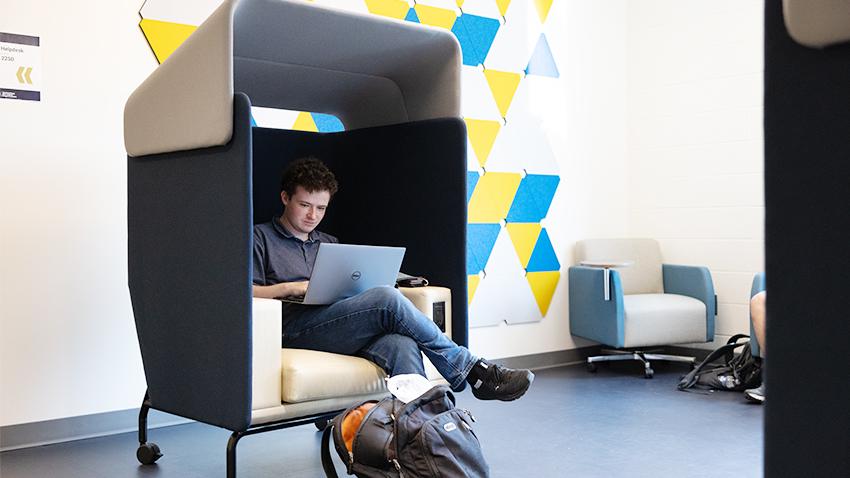 Renovations Provide New Collaborative Workspaces in CCB 
Significant changes in the College of Computing Building (CCB) greeted students returning to campus for the start of the Fall semester. 
Renovations over the summer added new seating areas, updated lighting, and collaborative workspaces that allow students to work more comfortably on the first and second floors. 
According to building managers, updating the CCB Commons space was necessary to create an environment that promotes focused studying, collaboration, and comfort for students.  
Building managers worked with faculty members who sought student input for the project. School of Computing Instruction (SCI) Associate Chair Mary Hudachek-Buswell and late SCI Lecturer Caleb Southern served on the committee, which Southern dubbed "Space Force." 
The committee asked students and teaching assistants (TAs) what changes they wanted. Multipurpose spaces with versatile seating areas and whiteboards topped the list for most of them. The result of these conversations was a blueprint that remains on a board in her office.  
Thanks to student input, the renovation introduced flexible and adaptable furniture arrangements. Students can now use the first-floor common area more comfortably. They also have more open space on the second floor, which previously housed cubicles.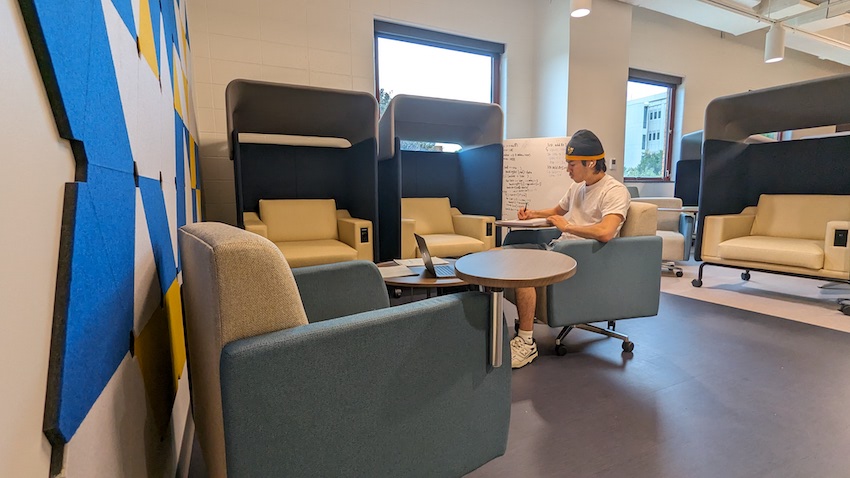 Students have already started using the spaces and like the option for new places to study.
"We used to study in the library but it got too packed," said CS major Alexander Jiang.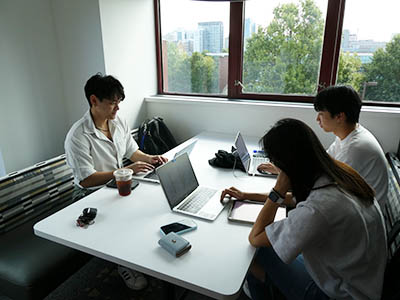 CS major Felice Xie remembers the old furniture and says the new space is more functional.
"It is a lot different. Instead of rooms there were cubicles. There are more study spaces now," said Xie. "This is the first time we've been here but maybe now we'll start."
It was also important to the committee to put new furniture near windows. By prioritizing well-lit spaces, they strived to create an atmosphere that encourages productivity and creativity.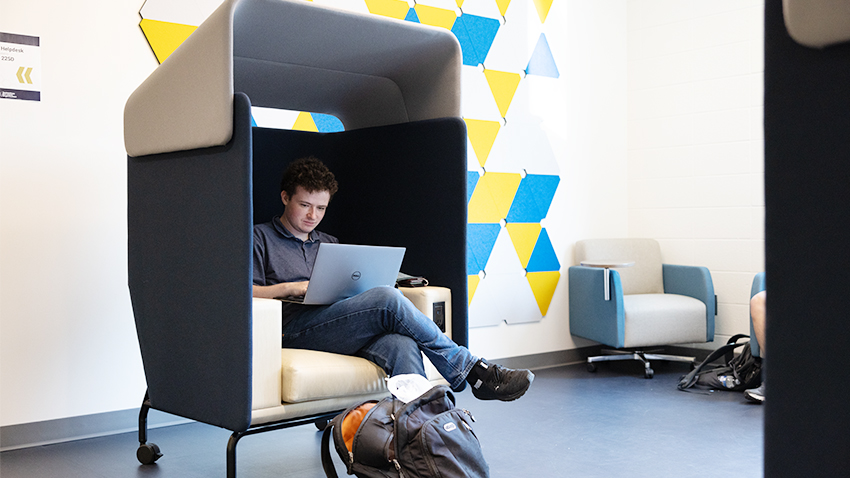 "The biggest thing was they needed whiteboards everywhere, so there are now whiteboards everywhere," Hudachek-Buswell said. "And we needed natural light in these rooms. Light is healthy, I don't want it to be a dungeon." 
Seating areas are now equipped with movable furniture. This flexibility caters to individual study sessions and group collaborations of varying sizes. The assortment of tables, chairs, booths, and rolling whiteboards gives students freedom to choose the setting that best suits their needs in the open areas. Additionally, new closed rooms provide quieter space for students and TAs to work in groups.  
"Every aspect of the furniture selection process was carefully considered to create student study spaces that are both functional and inviting," Office of Facilities Building Manager Dominique King said. "Several factors such as ergonomics, comfort, flexibility, versatility, aesthetic appeal, durability, and technology integration went into selecting the specific furniture for our new student study spaces."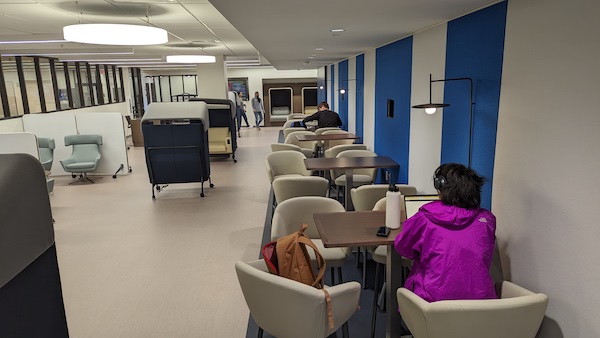 She says the team's goal for this project was to create a space that would foster community and bring students together. They included different variations in seating heights and seating types to create zones within the spaces, offering students options to meet their individual needs so they can think and focus. 
"This is what we wanted- a multipurpose space," Hudachek-Buswell said. "I'm happy and the TAs and students will be happy."