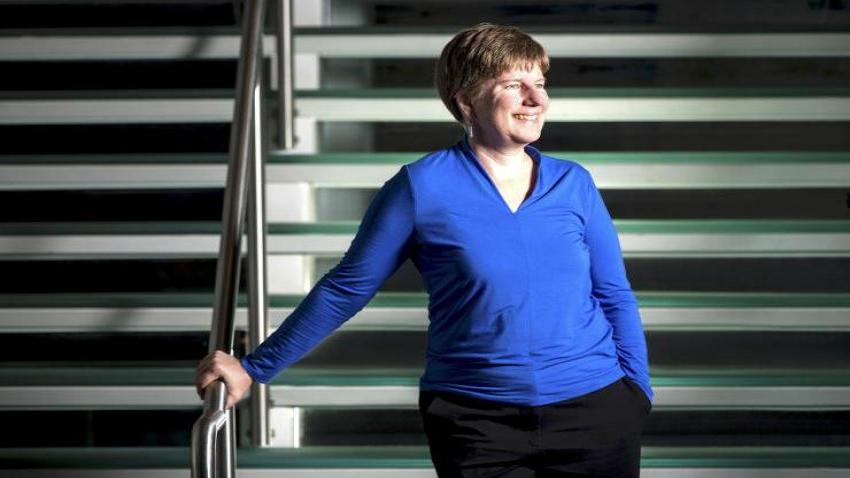 Researchers Examine Role of TAs in Computing Ethics
As more students enroll in computing ethics courses, the number of teaching assistants (TA) needed to support these classes is skyrocketing. And according to new research, students working as TAs in these courses need some extra support as well.
Led by Ellen Zegura, Georgia Tech computer science professor, the research group first started exploring issues relating to computing ethics teaching assistants (CETAs) through a grant from Responsible Computer Science, a funding program and community created by the Mozilla Foundation.
Teaching assistants play a major role in computer science courses, especially in those with larger class sizes, said Zegura, who is a Stephen Fleming Chair and Regents' Professor in the School of Computer Science. They also sometimes don't receive the support needed in these roles. As enrollment in computing programs and computing ethics receives more focus, the number of CETAs has also increased.
She said the group, which includes researchers from Georgia State University (GSU), chose to focus on CETAs in their research because of the unique situations they experience in their positions. The subject matter of the course itself often poses complications for TAs in computer science ethics.
"In ethics, it's interesting," she said. "These TAs are also students and they're also developing their own ethical thinking and understanding. Because of this, they might encounter a difficult or complicated ethical situation and not have a clear answer to give a student."
Because of these challenges, the researchers thought CETAs would specifically benefit from additional support through a community of other CETAs.
To reach their goal of creating a sense of community support among CETAs, the research team decided to experiment with online communication platform, Discord, and created a communication channel that allowed CETAs from four universities across the country to discuss their ideas, resources, and struggles.
In their online group, the researchers created several discussion-based activities for the TAs in the online chat. One of these included an "Ask a Peer" session where the participants could ask for advice or opinions on an issue they were facing.
The study faced several challenges, including the participants not being as familiar with Discord as the researched had expected. One of their other findings was that the student participants did not have enough time to engage with the online community.
"Trying to support students is challenging because even if they need the support, they don't always have the time to seek it out," she said.
Even though they didn't have much available time, Zegura said that most of the participants were enthusiastic at the prospect of an online community for CETAs.
"There was a lot of interest in understanding what was happening at other universities in ethics and being able to talk to and have this community of ethics TAs as a resource," she said. "They felt that they would really benefit from additional support."
After this study, Zegura said she is very interested in continuing research on TAs in the future, especially those for computing ethics courses.
"We feel that this is a relatively unstudied and underserved part of the education system. They're so central to a lot of education, especially in computer science," Zegura said.
The groups research was the focus of the paper Developing Community Support for Computing Ethics Teaching Assistants. The paper was co-authored by Zegura, Jason Borenstein, director of Graduate Research Ethics Programs in Georgia Tech's School of Public Policy; Robert MacDonald, a graduate student studying human-computer interaction; GSU Professor Ben Rydal Shapiro; and University of California, Irvine master's student Cass Zegura. Cass Zegura presented the paper at the SIGCSE 2023 Technical Symposium on March 16.
Along with the paper being accepted into and presented at SIGCSE, the group also authored a second paper, "Moment to Moment": A View From the Front Lines with Computing Ethics Teaching Assistants. This paper focuses on a more in-depth analyses of interviews the researchers conducted with the CETAs and will be presented at the 2023 ACM Conference on Human Factors in Computing (CHI) in April.