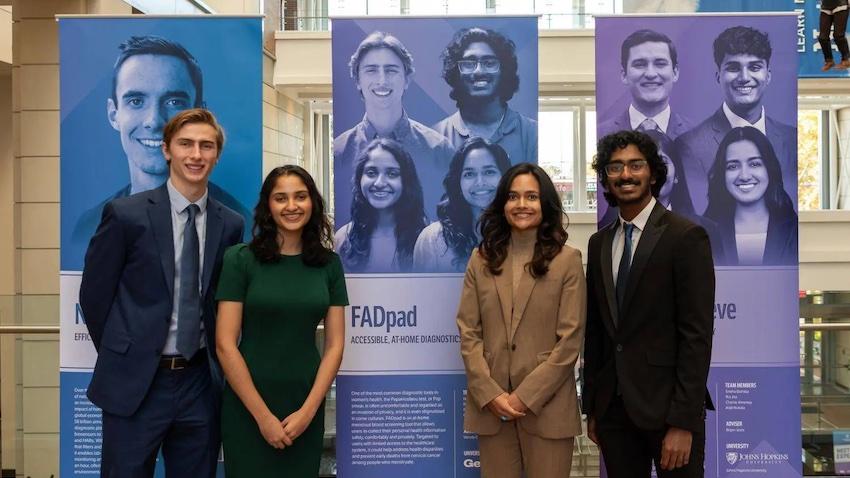 A Simpler Approach to Prevent Cervical Cancer Wins Inventors Competition
A group of Georgia Tech students, including a computer science graduate student, is looking to prevent cervical cancer and other gynecological diseases with a new approach to testing.
Their project, known as FADpad, recently earned one of the top prizes at the 2023 Collegiate Inventors Competition at the National Inventors Hall of Fame. The award includes:
A $10,000 cash prize

Mentoring from experienced inventors

A patent acceleration certificate from the U.S. Patent and Trade Office
FADpad is a multilayered add-on that goes directly on top of a menstrual pad to collect a blood sample. Users then ship the used FADpad to a lab for testing. So far, the team has shown that their approach can effectively detect biomarkers present in diseases like HPV, HIV, and other sexually transmitted infections.
Along with their recognition at the Collegiate Inventors Competition, the group recently won $15,000 to support further development in the National Institutes of Health Design by Biomedical Undergraduate Teams (DEBUT) Challenge.
To learn more about this project, read the full story from the Georgia Tech College of Engineering.