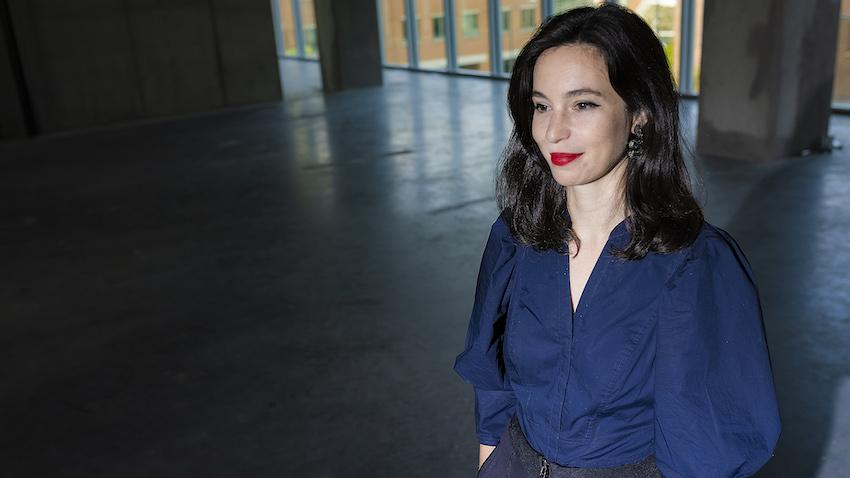 Staff Member Using Art and Microsoft Grant to Improve STEM Accessibility
Birney Robert is challenging local artists and researchers: find new ways of collaborating to expand access to science and technology for the Atlanta community.
This is no idle challenge. Robert, an events planner with the Georgia Tech College of Computing, was recently awarded a $40,000 Georgia Tech/Microsoft Accessibility Research Seed Grant through the Center for 21st Century Universities to make these collaborations a reality.
She earned the funding for her proposal, Accessible Exhibits at the Intersection of Art, Science, and Technology. It spells out plans for two exhibits, one per semester possibly starting next fall, that include new and existing work from different collaborations between artists and researchers.
Robert says one of the project's goals is to break down existing silos that limit access to science and technology, especially for people from underserved communities.
Image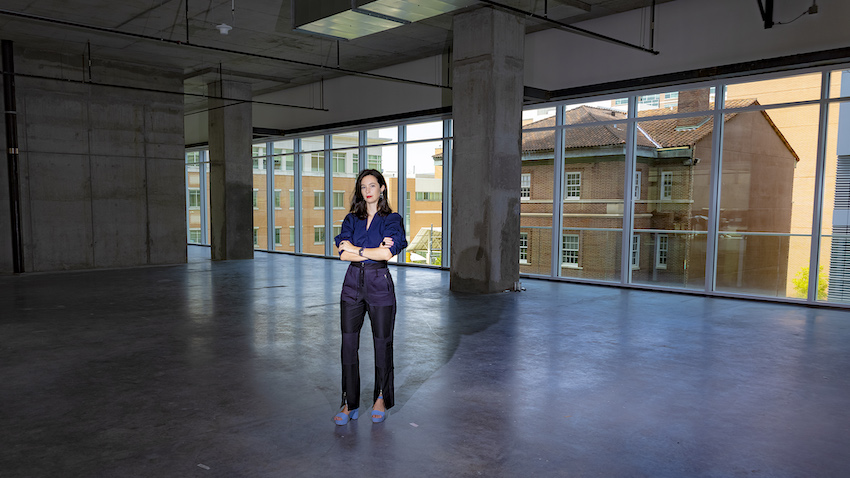 "Not only will the exhibits be ADA compliant, but also free to enter and done in a way that cultivates community, involves artists with disabilities, and challenges existing notions of who gets access to and representation in the space," said Robert.
The exhibits will last six to eight weeks and be located in accessible public space at Georgia Tech. They will include audio translations, braille signage, and a website featuring the work, artist profiles, exhibition statements, and video interviews with the artists and researchers.
Along with taking on physical and economic access, Robert is working to expand intellectual access as well. The hope is to use the power of art as a way to demystify science, technology, engineering, and math (STEM).
"By contextualizing STEM through art, these exhibits will promote inclusivity, accessibility, and civic engagement, and will hopefully be seen as a form of cultural brokering between Georgia Tech and the Atlanta community," said Robert, who holds a bachelor's degree in fine arts from Birmingham-Southern College.
Once the exhibits are complete, Robert will document her experiences as a feasibility study. Visitor surveys and other methods will be used to gauge interest in this type of exhibit in the Georgia Tech, Midtown, broader Atlanta communities.
Ultimately, she hopes this project will serve as a step toward a permanent space on campus that is dedicated to accessible exhibits that serve to demystify STEM and promote inclusivity.
"Art is an avenue where we can understand more than the written word. It's a discipline that I identify closely with," said Robert, who is pursuing a master's degree in museum anthropology at Georgia State University.
"I believe a permanent museum and residency program on campus to display Georgia Tech research in new and exciting ways in a public space would be an incredible opportunity to open critical dialogue with the community."
Image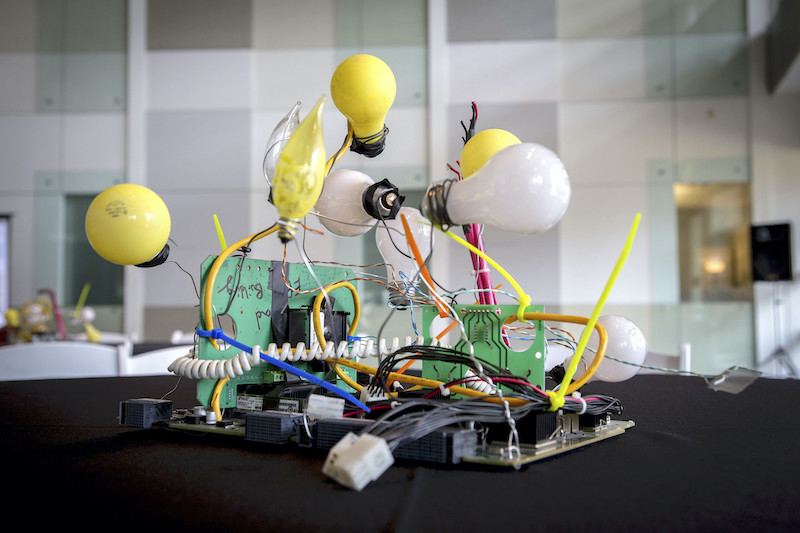 Robert has been with the college for nearly seven years. As an events planner, she has a critical role in ensuring events like college graduation celebrations, hall of fame ceremonies, and high-profile speaking engagements happen without a hitch.
From time to time, she is able to incorporate her artistic side into her event planning. A great example was the launch of the Institute for Data Engineering and Science. Not content with simple floral arrangements for the luncheon tables, Robert handmade centerpieces with old motherboards, wires, and light bulbs.
"It's because of the College of Computing that I am where I am today. It's given me so many opportunities that help me along this path called life."