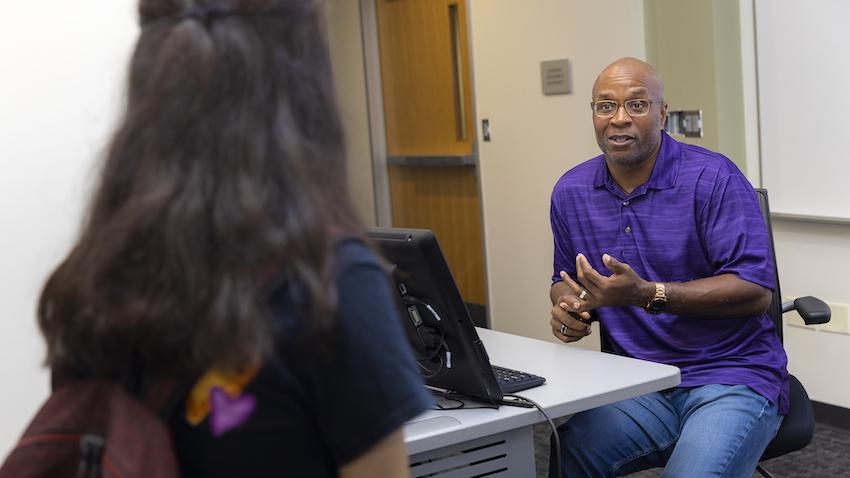 "When You Mix Blackness with Anything, You Get a Cooler Version"
Cedric Stallworth (EE 90, MS CS 99) believes three things. First, that computing can offer incredible opportunities to African Americans. Second, that the Black community can offer incredible opportunities to computing. And third, that Georgia Tech is well-placed to make that connection happen.
"I don't think computing has become common enough in our community to unleash our creativity," Stallworth said. "I'm waiting for us to grasp the field and begin to create. When you mix Blackness with anything, you get a cooler version."
Image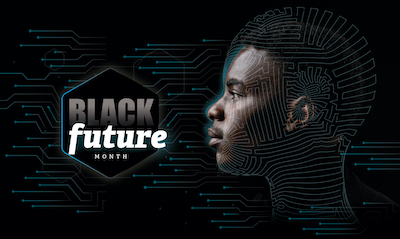 Stallworth was named the inaugural Associate Dean for Inclusive Excellence for the College of Computing at the Georgia Institute of Technology in September. His job is to oversee the College's efforts to recruit and support students from underrepresented groups.
He has a long-time connection to the Institute — he played football for Tech in the early 1990s, and then after a brief stint in the NFL and European leagues, came back to get his master's degree. He's been working on diversity and equity issues at Tech ever since.
"I've known the last five presidents of the Institute," he said.
Tech is well placed to bring more African Americans into computing, Stallworth said, and it has a long commitment to doing so. In 1961, Tech became the first university in the South to integrate without a court order — and without violence. In 1979, it launched the Office of Minority Educational Development (OMED). 
And the Institute continues to make strides not only in recruiting Black students but in bringing Black culture to campus.
"When I walk into the student center and see John Lewis' name, it really does affect me," Stallworth said. "And it has spaces for everyone. It's obvious there was some diversity on the planning committee."
There's still more work to do, of course. Black communities still have much less access to computing than white communities. And it often takes longer for black students to find a community on campus.
"For example, white students rush fraternities and sororities their first week here," Stallworth said. "You can't pledge black fraternities and sororities until you're a sophomore with a 2.5 GPA."
"Students need a social network and an academic network," he said. "When you get on the bus and say, 'That test wrecked me,' it helps a lot to hear someone else say, 'me too.'"
Community isn't the only issue, Stallworth said.
"If someone asked me how to take Georgia Tech to the next level in teaching and learning, I would recommend investing in mental health," he said. "If we got mental health right, we would solve a lot of diversity issues."
Stallworth is still in the early days of planning new diversity initiatives for the College. Right now, he's working on some foundational concepts.
Image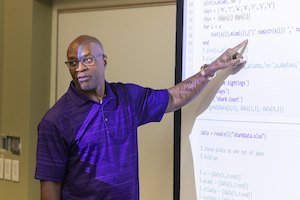 "We're going to define diversity, we're going to be very clear about terms, we're going to put up the scoreboard, we're going to track success," he said. "I want to stay ahead of the pack."
His ultimate goal is to expose black students to the creative side of technology.
"We all felt black culture changing music with technology," he said. "Those systems the earliest DJ's duct-taped together, the creative use of the Roland 808 drum machine, which many white musicians saw as a toy."
"Right now computing is struggling with access, but once we nail that down we'll move into creativity," he said. "Just like food, just like music, tech is a wonderful ground for the mixing of cultures."