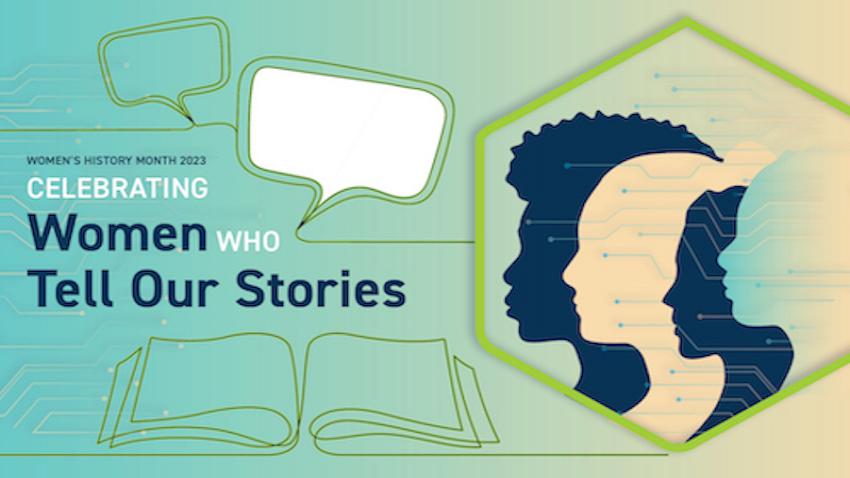 Women Outnumbering Men for the First Time in Key HPC Research Group
This semester is the first time in Professor Srinivas Aluru's career that the majority of Ph.D. students in his research group are women.
Not only is this high-water mark important for the pioneer in big data, it is also illustrates how the School of Computational Science and Engineering (CSE) is leading progress and diversification in the field of high-performance computing (HPC).
"When we fail to adequately interest large segments of the population, such as women, the growth and direction of the HPC field is negatively impacted," Aluru said. "It is exciting to walk into the workplace every morning having the opportunity to work with and learn from a diverse group with unique talents reflective of their background, experiences, and training."
These women are more than a demographic or a label though. They are HPC trailblazers already making impacts in the field and beyond.
Image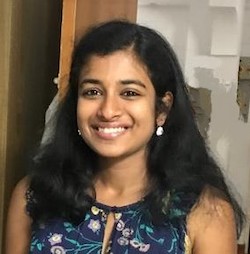 One example of this is Ph.D. candidate Shruti Shivakumar. She is a rising researcher with expertise in performant, parallel algorithms for hypergraph analytics. When not engaged in research on community detection and link prediction of diseases using tensor-based methods, she distinguishes herself through her leadership and service.
As part of the CSE Graduate Student Association, Shivakumar chairs HotCSE- a seminar series for students to share research, practice presentation skills, and bond with each other through their common experience as a graduate students.
In February, Shivakumar sat on the artifact evaluation committee at the International Conference on Compiler Construction in Montreal. She helped collect and organize digital objects, such as software systems, datasets, and scripts, that accepted authors used in their paper presentations at the conference.
"Taking on leadership roles and volunteering time for academic service has helped me build professional networks with other researchers in the community," said Shivakumar. "I am thankful for these opportunities."
School of CSE Ph.D. student Swethasree Bhattram is one of the newest members of Aluru's research group.
Image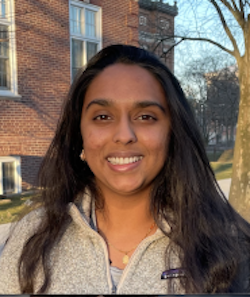 After the California-native graduated with a B.S. in bioengineering from the University of Illinois at Urbana Champaign, she came to Georgia Tech to pursue an M.S. in bioinformatics. Bhattram enjoyed researching computational biology so much that she altered plans by continuing her education toward attaining a Ph.D.
Though initially focused on clinical informatics, Bhattram became interested in HPC and software development. Here, she researches algorithm parallelization for single-cell multi-modal integration. One area Bhattram devotes her studies toward is in algorithm development for improving diagnosis of sepsis.
"As someone who has a broad degree in bioengineering, I wanted to be in a place where I would have the resources to explore all possible avenues," Bhattram said. "I decided to continue my Ph.D. because I found a good fit with my personality and Dr. Srinivas Aluru's lab, and I felt like I was getting into a good flow of work while studying here."
Another newcomer to Georgia Tech is Kalsuda Lapborisuth, a Ph.D. student with passion for developing mathematical approaches to advance data-driven clinical treatments.
Image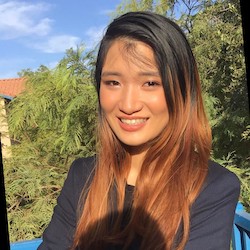 While Lapborisuth is new to Tech, she is no stranger to studying computational techniques in medicine. As an undergraduate researcher at the University of California, Los Angeles, Lapborisuth presented a computational method to model biological aging trends based on epigenetic data.
Lapborisuth continues to pursue her passion through Aluru's group where she works closely with Bhattaram in parallelizing multi-modal single-cell sequencing data analysis. In addition to research, she is also involved in the CSE Graduate Student Association leadership as its treasurer.
"Our group's research is at the intersection of HPC and bioinformatics," said Lapborisuth. "We work to design and parallelize algorithms that can effectively leverage computational resources to speed up the analysis of biological data that are growing exponentially in both volume and diversity."
Neda Tavakoli is another Ph.D. candidate in Aluru's group nearing completion of her degree. Her research
involves developing algorithms and software tools that leverage HPC to analyze large-scale genomic and biological datasets. 
Image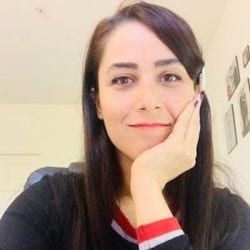 Tavakoli's research exemplifies how HPC can make an impact in more than just the group's wheelhouse of bioinformatics and computational biology. Her most cited paper presents forecasting time series models tested on financial data, lending itself for use in business and economics. 
Along with being one of the senior members of Aluru's group, Tavakoli serves as the vice president/internal coordinator of Women in High Performance Computing (WHPC) at Georgia Tech. Her duties include collaborating with various organizations to provide networking opportunities and creating more career success opportunities for members. 
When asked about her success as an aspiring researcher, Tavakoli said it goes back to her advisor and the value in relationships. 
"I am incredibly grateful for Srinivas' guidance and support throughout my Ph.D. journey," Tavakoli said. "His mentorship has made a lasting impact on my life and academic pursuits."