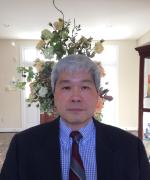 Owner and Managing Partner of MMSC Investment LLC
Biography
David Ho is the owner of and an investor in several companies. He owns 9 Popeyes restaurants in the Washington, D.C. area, and is a managing partner of MMSC Investment LLC, a financial and commercial property company. He has, also, made seed investments in a select group of startups including IT and biotech companies. 
Mr. David Ho earned two Master Degrees in CheE ('79) and CS ('81) from Georgia Tech.
After graduating from Georgia Tech, he started his career as a software engineer working for many start-up companies. In 1991, David purchased his first unit of Popeyes restaurant in Washington, D.C. as a 'plan B', in case the startup companies didn't take off. The 'plan B' turned out to be a very successful business venture. As a Popeyes Franchisee, David has built a reputation for excellence in management, receiving multiple awards from Popeyes for his financial and operational performance. He has served on the Popeyes Marketing Executive Committee in Washington, D.C. for the past 20 years. Mr. Ho has translated his successful venture into new opportunities in entrepreneurship and philanthropy.
David supports many non-profit causes, is active in the Georgia Tech fundraising community, and is, also, a mentor for Georgia Tech's Create-X program for startups. From 2012-2015, he was the Presidentof the Iota Chapter of Rho Psi, and currently serves as the chair of the Rho Psi Scholarship Program, which was founded by David and his friends 10 years ago. David is an advisor and financial supporter of the International Leadership Foundation (ILF). ILF provides over 30 internship opportunities a year to the college students in the Executive Branch of the U.S. Government, including the White House. He remains active in fundraising and financial sponsorship for St. Jude Children's Research Hospital, Tzu Chi, MIT, and local schools in Washington, D.C. metro area.