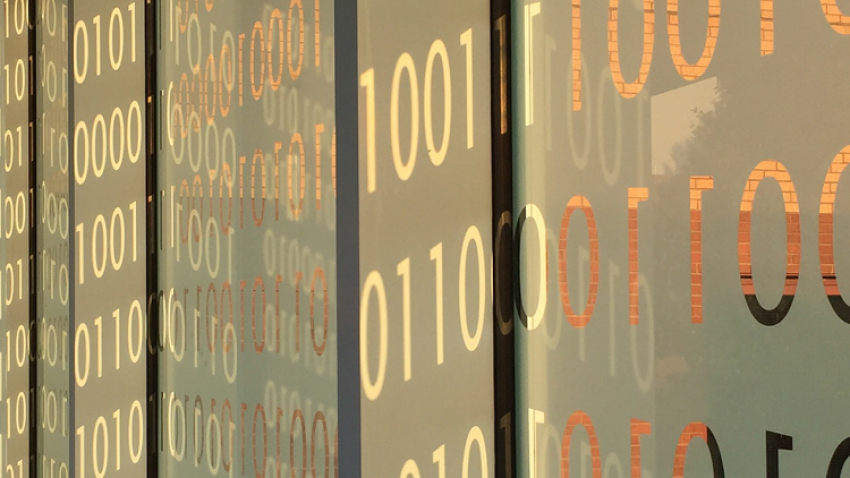 New IC Associate Professor Thomas Ploetz Finds Purpose in Machine Learning Research
It was immediately after defending his thesis to earn his Ph.D. from the University of Bielefeld (Germany) that School of Interactive Computing Associate Professor Thomas Ploetz had an epiphany.
In Germany, a dissertation defense is public.
"Public, as in your in-laws could be there," Ploetz joked. "Mine were."
His degree was in computer science with a focus on bioinformatics. His mother-in-law prepared herself for his talk by brushing up on her understanding in that subject, as well as sequence analysis and other pertinent topics. Afterwards, she congratulated Ploetz, who had passed, and asked him a question.
"She said, 'That's great, now why does it matter what you did? Why is the world a better place now?' That struck me," Ploetz said. "Wow, I've been doing this for years now and I consider myself as having reached the top, but I could not convey to her, a well-read woman, why what I was doing actually mattered."
And, so, he began to think. He considered areas of research he was passionate about and, most importantly, how to have a positive impact on society in whatever he came up with.
"I felt like whatever I did must have a purpose. It's easy to bury yourself in your little corner and work on your problems, but I moved away from that."
Away from that and toward the health space, where he began applying fundamental research on ubiquitous and wearable computing to analyzing data that could help detect certain conditions.
More than that, though, he attempts to analyze behavior where it happens – in real life, in homes or classrooms, environments in which people actually live rather than lab settings that don't offer a clear or accurate picture.
"What's the context? What are the interactions with the environment?" Ploetz explained. "That in itself is a rich source of data, but it's messy. There's a lot of noise and ambiguity, which makes it an interesting challenge."
Ploetz said that the uptick in devices, like phones or wrist watches, that can collect data has provided a great opportunity.
"But they don't collect information," he said. "Mining this data with regards to a specific individual to figure out what is going on in their life is the application. Is there something to be concerned about? Is there some sort of disease or condition developing?"
Conditions they are watching for can be anything from autism and Parkinson's disease to depression, stroke, dementia, or others.
At Georgia Tech, Ploetz said he has a unique opportunity to pursue this agenda with incredible students and faculty collaborators that aren't easy to find. He first came to Georgia Tech for a brief one-year stint as a visiting research fellow in 2011.
"That got me started thinking about this as a collaborative place," he said. "I was won over by the environment here."
He joined the faculty as an associate professor in the School of Interactive Computing earlier this year, and called his experience "fruitful" already.
"The quality of students here is amazing, and that's not just sweet talk," he said. "The collaborations with students and faculty provide a fertile environment for intellectual exchange, for pushing boundaries. That's why I came here."
Beyond that, he said he has great relationships with external partners like the Marcus Autism Center, Emory University, others in the United Kingdom, where he worked previously.
"It isn't just folks working parallel – one side work on health and another on computer science," he said. "It's two sides working together.
"Without collaboration, there is no research."
Related Links: 
GT Computing Moving the Needle Forward in Autism Research
Machine Learning @ Georgia Tech