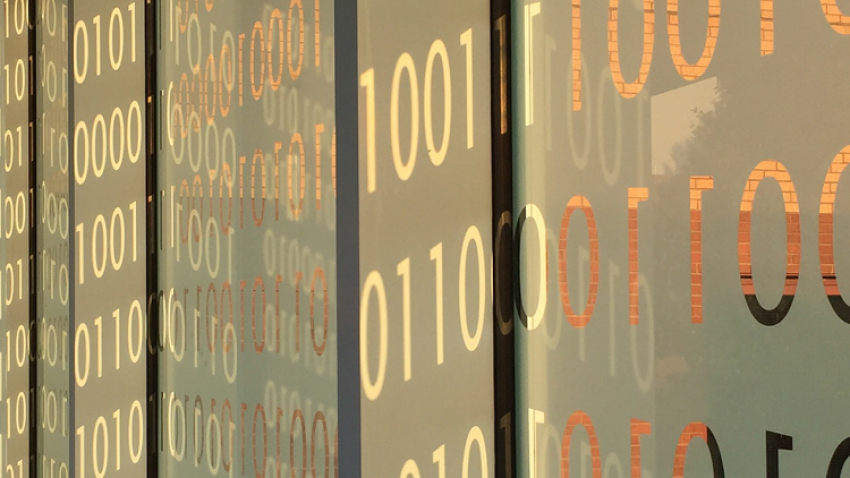 New Associate Chair Alexandra Boldyreva Co-chairs Biggest Cryptography Conference
School of Computer Science Associate Professor Alexandra Boldyreva recently served as program co-chair for one of largest cryptography conferences in the world.
Up to 640 people registered for the Crypto conference in Santa Barbara, California. The August event had the largest attendance in its 37-year history. The program included academic talks, as well as new workshops for industry professionals.
Crypto started in 1981 and was the first academic cryptography conference. Boldyreva has been attending the annual event since 1999. She found out in spring of 2017 that the International Association for Cryptographic Research selected her as co-chair for the 2018 and 2019 conferences.
She and her co-chair, University of Texas at Austin Professor Hovav Shacham, wanted 2018's conference to have the best papers in the most interesting areas with a good balance of theoretical and practical research.
"When the public hears cryptography, they think of cryptocurrency, but it's so much more than that," Boldyreva said. "It's this growing need for security everywhere, and cryptography is part of that."
The conference received 351 paper submissions and accepted 79. Novel research advances in the following areas were presented: rncryption and authentication, secure messaging and key exchange protocols, protection against subversion, backdoors and physical attacks, cryptanalysis, searchable encryption, differential privacy, secure multiparty computation, zero knowledge, oblivious RAM, quantum and post-quantum cryptography, and program obfuscation.
New school role
Boldyreva also recently took on a new role in SCS, now serving as the associate chair for graduate education. In her three-year appointment, Boldyreva will manage the SCS Ph.D. program, aid new students with orientation, supervise admission and review processes, and assign teaching assistants.
Although H. Venkateswaran held the position since January 2014, Boldyreva has advised the master's in cybersecurity before and felt like the position was a natural fit.
"Since doing my Ph.D., I have always felt closer to Ph.D. students and wanted to help our department."