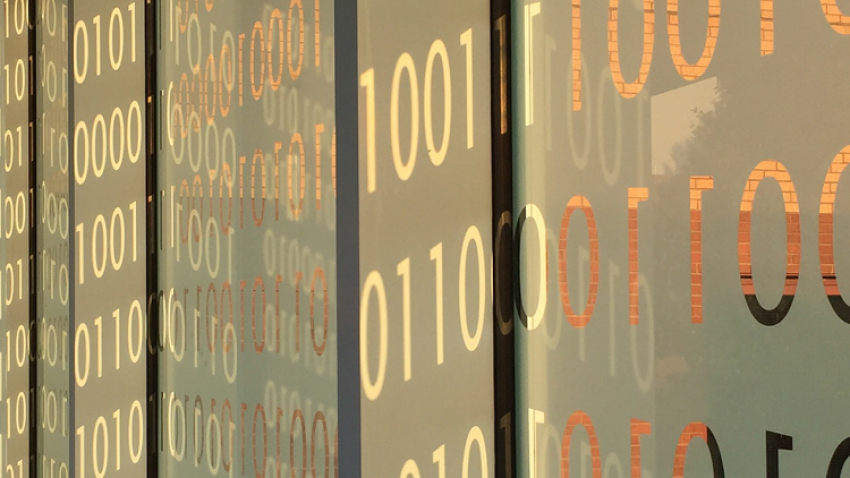 Aditi Shah Sees What Other Coders Don't
Aditi Shah has always believed that technology can change how people do things because it changed her life.
At 11, Shah was diagnosed with retinitis pigmentosa, a degenerative eye condition that left her blind by age 15. However, her visual impairment has not gotten in the way of studying computer science. In fact, as long as she has a computer with a screen reader on it, Shah believes she can code anything.
"It doesn't matter if you can see or not, what matters is that your code works well," she said.
Shah graduated with a bachelor's from Nagindas Khandwala college and master's from the University of Mumbai, both in India in information technology. She then worked in data security for five years before she decided to pursue her master's in cybersecurity at Georgia Tech.
Drawn to Tech for its research reputation, Shah wanted to study cybersecurity in an environment that encourages and inspires innovation. Shah said she's finding a lot of inspiration from reading research papers for her classes.
"After reading these research papers, you can come up with a solution no one has thought of," she said. "That mindset of innovation is missing in industry."
Innovation mindset
Shah has to constantly innovate because of her disability. Cybersecurity requires her to be able to work on many different computing environments, not all of which are accessible. Many web-based environments, for example, include graphics that a screen reader cannot pick up or require a mouse for operation. If a program isn't deliberately designed to be accessible, Shah has to figure it out herself.
"You need to get into the details of what it does internally and whether it can be made accessible or not," she said of her process. "A sighted user will use the environment and forget it, but making things accessible gives me more insight into how things work."
This has made Shah a master debugger and a big part of why she was so attracted to cybersecurity.
"Your mindset completely changes when you come into cybersecurity — you find holes everywhere you look," she said. "You look at everything and see how could this be broken."
Debugging for good
Since she joined Tech in Fall 2018, Shah has  been part of the Computing for Good team. Started 10 years ago, this College of Computing initiative develops and deploys sustainable computing solutions for poverty, health, inequality, environment, and injustice.
Currently, Shah is working on the Basic Laboratory Information System (C4G BLIS) project, a system to track patients, specimens, and tests in hospital labs. The system is actively used in dozens of hospitals in Africa. Her efforts have already helped put the project on the cloud and to find and patch security holes in the system.
"She is able to pinpoint and fix bugs in poorly commented code," said Professor Santosh Vempala, her advisor on the project. "Ironically, her disability appears to make her a clean, elegant, and very effective designer and programmer. Beyond programming, she constantly generates interesting and creative ideas. I can't help thinking what a wonderful researcher she would be!"
Shah loves any good cybersecurity problem, and she got interested in  BLIS  because it let her use technology to help people in the same way it has benefited her.
"When you have a disability, you have to succeed, otherwise all you get is sympathy," Shah said. "I am able to do most things other people can do, and it's only because of technology."