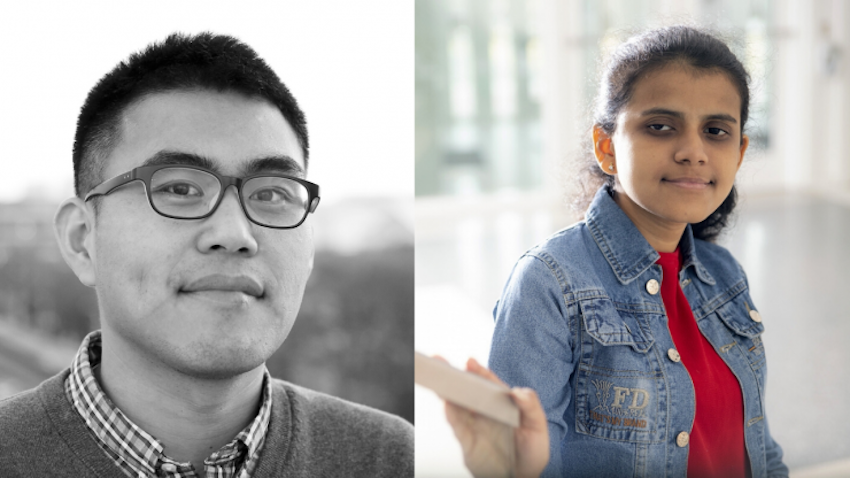 C4G BLIS Update Improves Usability, Could Prove Useful in Fight Against Disease Outbreaks
An update to a laboratory information system used in countries across Africa is improving usability and could prove critical in response to future disease outbreaks.
In 2010, a group of researchers at Georgia Tech, the CDC, and Ministries of Health in several African countries launched an open-source laboratory management system as part of the College of Computing's Computing-for-Good (C4G) initiative. Designed to be ultra-configurable to meet variable needs of labs across developing countries with minimal training for staff, it quickly grew to become one of C4G's biggest success stories.
More than 10 nations in sub-Saharan Africa adopted the program, called the Basic Laboratory Information System (BLIS), giving areas with little or poor internet connectivity an easy-to-use system for many who had minimal computing experience. These countries, which had over 1 million patients at the time, were using paper-based systems to manage information on disease spread, local illnesses, and much more. As information and communications technologies have expanded in the area, however, many labs gained a standardized reports system that could track prevalence rates of infections, slowing their spread.
But a lot can change in just 10 years. What was once designed for personal computing interfaces is now desired for a wide range of new platforms. Although laptops are still the device of choice for the majority of nurses – 79.6 percent reported in a study of a Nigerian hospital -- smartphones and tablets have seen a steady increase. The coming years will include many more innovations that render even those obsolete.
As users in the global south aspire to embrace mobile computing in clinical settings, a flexible interface, adaptable to everchanging applications, is needed.
Enter: Jung Wook Park and Aditi Shah, a Ph.D. student in Georgia Tech's School of Interactive Computing (IC) and former master's student in the School of Computer Science (SCS), respectively. Along with SCS Professor Santosh Vempala and IC Principal Research Scientist Rosa Arriaga, Park and Shah published research updating the current interface of C4G BLIS
Their updates focused on a handful of key areas, primarily mobile support. A responsive user interface framework supporting various screen sizes and resolutions was developed and evaluated by real users at hospitals in Africa currently using BLIS.
They compared user experience with the current interface on desktops and smartphones with a proposed interface on both and found that there was a significant improvement on both the desktop and smartphone.
"When you bring in a new system, they may feel uncomfortable with it," Park said. "If we didn't do a great job, you might get the same score or lower at the beginning. Over time, we saw improvements of 32 and 34 percent on desktops and smartphones."
Shah, now at Microsoft, offered plenty of help in the development of the system, and her experience with a visual impairment allowed her to provide perspective on accessibility, as well.
The implications of this research extend far beyond ease of use for nurses, however. Park identified a growing problem across the globe in health care: communication. As the current pandemic can illustrate, viruses and diseases can spread quickly across many different populations. It isn't sufficient to have just local data to mount an appropriate response; teams around the world must be able to rapidly share information.
A system like C4G BLIS, with its improved user interface that can be used across multiple platforms depending on the local needs of various communities, can help that communication.
"If you notice something locally and maybe other areas of the country or continent notice something, how do you know if it is a pandemic?" Park posed. "You need to be able to share that information to manage the spread. By turning these local systems into a standardized cloud-based system, we can improve communication."
Already, Vempala said, he has heard reports from many labs that have adapted the flexible system to keep track of COVID-19 data in their communities.
The paper is titled Redesigning a Basic Laboratory Information System for the Global South, and was presented at the International Telecommunication Union Kaleidoscope conference, earning a Best Paper award.