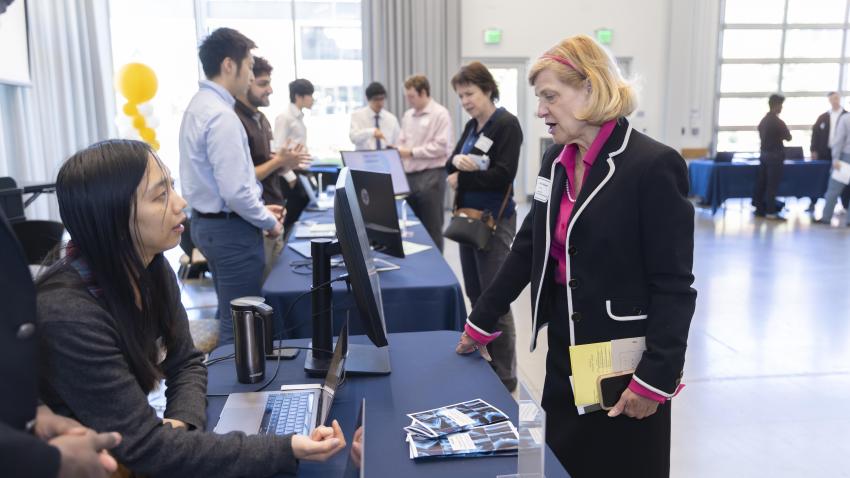 Capstone Expo Seeks Volunteers to Judge Student Projects
As the fall semester comes to a close, anticipation is building for the upcoming Computer Science Junior Design Capstone Expo on Dec. 4. The success of this biannual event hinges on a crucial element: volunteers.
The School of Computing Instruction (SCI) is seeking individuals passionate about technology and innovation to serve as judges for the expo, which showcases students' software design projects. 
In the capstone course, third- and fourth-year computer science (CS) and computational media students create software design solutions for public and private sector clients with real-world problems. Students produce early-use versions of software apps for clients ranging from gastroenterologists to vintage car enthusiasts. 
SCI needs judges to evaluate projects during two scheduled sessions: 9:30 a.m. – 11:30 a.m. and 12:30 p.m. – 2:30 p.m. Volunteers can participate in one or both sessions. No prior experience in software design or CS is necessary. 
SCI Lecturer Ronnie Howard is organizing the expo and says having a diverse panel of judges enhances the evaluation process.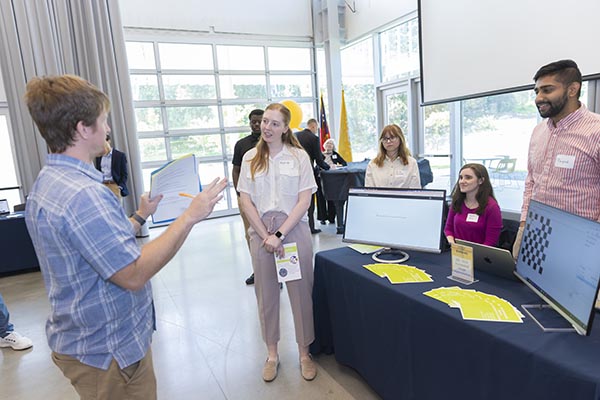 "The more judges, the better, as it allows us to get a fairer overall picture of which groups did best," Howard said. "Students benefit from having a wide range of judges." 
The capstone course thrives on real-world collaboration with judges and clients. Daniel Knotts has served as a client and a judge for the past three years. As the founder of Bar IQ, a beverage and hospitality creative consulting firm, he brings expertise in software and startups. 
Last semester, Knotts worked with Automated Beverage Logger. This student team worked on an open-source barcode system for him. The project was such a success, Knotts' company hired one of the students from the team.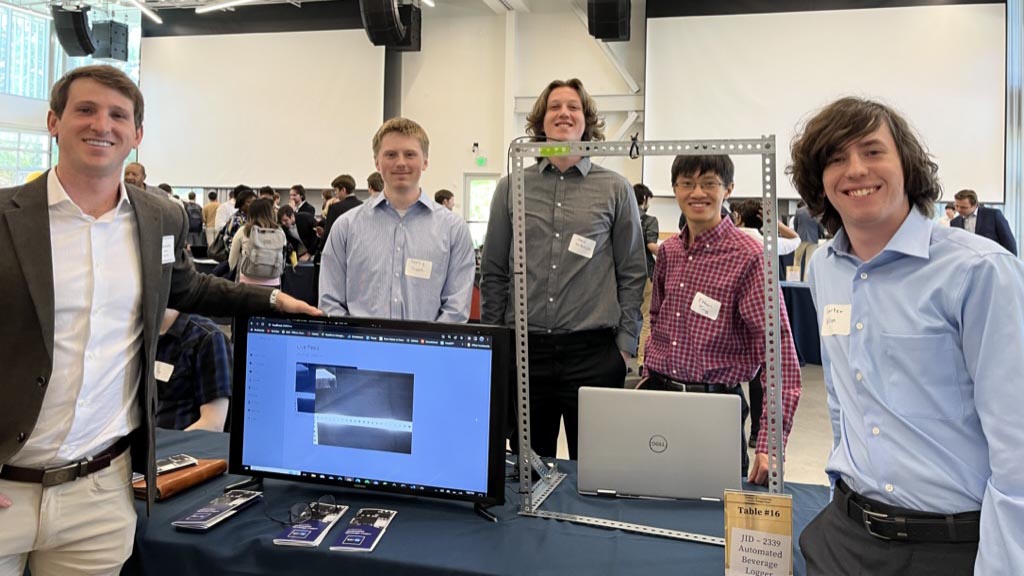 Knotts says he has loved mentoring students over the past several semesters. Like many clients, he says he's impressed with the students' skillset, underlining their valuable contributions. 
"It's fun to see them grow and work through professional tasks," Knotts said.  
Former CS Junior Design Capstone client Dr. Chuma Obineme, a clinical fellow at Emory, mentored the winning team last semester. His team created the Emoroid Digest App, a mobile application designed for doctors and practitioners in the gastroenterology field.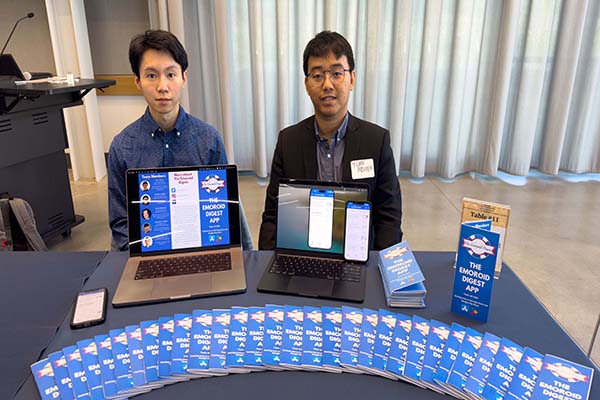 "The team exceeded my expectations in their abilities and in the quality of the product they delivered. This opportunity where clinicians can interface with some of the brightest young minds in computer science at Georgia Tech is truly unique, one which I am grateful to have had the chance to participate in," Obineme said. 
If you're passionate about technology and innovation and eager to contribute to the success of Georgia Tech's CS Junior Design Capstone Expo, consider volunteering as a judge. RSVP here by Nov. 28 to be part of this exciting event that bridges the gap between academia and industry.  
For information about becoming a client, email Amanda Girard at Amanda.girard@cc.gatech.edu