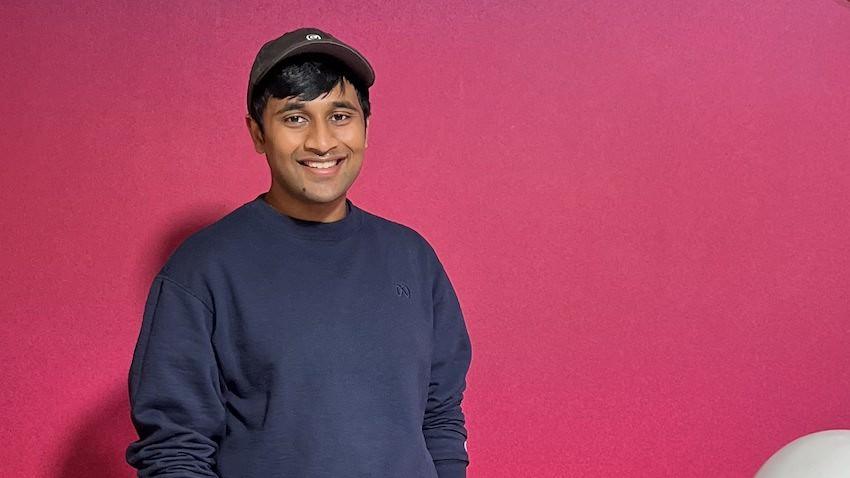 Challenging Internship Provides CS Major With New Perspective
Sometimes the data makes it easy to figure out what's happened – or what's likely to happen – and sometimes it doesn't.
Rohit Vemuri can attest to this fact. He's a third-year Georgia Tech computer science (CS) major who spent the past summer as a software engineering intern with Instagram in Menlo Park, California. He worked with a lead generation team that was focused on creating and promoting advertisements for small and medium-sized businesses.
Vemuri was hired as a software engineer, but he was tasked primarily with using his data science skills to help make sense of seemingly random fluctuations in performance variables connected to customers' Instagram ads. Vemuri then had to compare any performance discrepancies in the Instagram ads his team was monitoring and similar ads on Facebook.
Image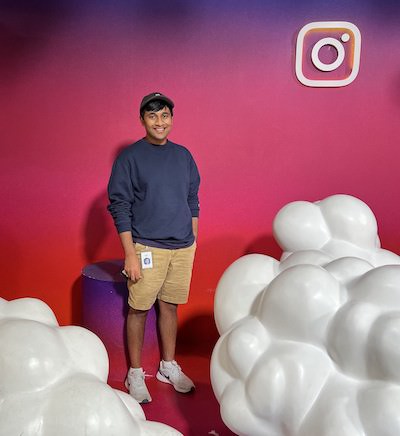 The work was complex, but this was Vemuri's fourth data science internship, so he thought he had a good idea of what to expect. He says that in his previous research internships he was fortunate because it was much easier to accurately hypothesize about outcomes based on the data.
"The data just made sense. For instance, during my computational biology and bioinformatics research internships, the data I received perfectly aligned with our hypotheses made based on physical experiments.
"With my Instagram internship, however, because of the sheer complexity of data, along with the high collinearity between variables that challenge traditional machine learning models, it was difficult to come to conclusions about user ad data," says Vemuri, who graduated high school from St. Mark's School of Texas in Dallas.
Despite the challenges, Vemuri says he learned a lot from this internship. One key takeaway, he had always thought it was excessive to have thousands of engineers working on products across Meta, Instagram's parent company. Over the course of his internship, however, his perspective began to change.
"Going into Instagram, I didn't expect the amount of work and ideation—data science, product, iOS, Android, server-side work—that goes into a single feature. But I gained a real appreciation for the large volume of user research conducted before new features are rolled out, and the sheer number of facets to consider before rolling out a product," Vemuri says.
Added to a challenging experience and valuable real-world lessons, Meta also takes good care of its interns according to Vemuri. Interns enjoy complimentary meals and transportation to and from the office, as well as free healthcare, wellness and transportation stipends, and corporate housing.
"The best part of my internship, hands down, was my team. They were super supportive, kind, and tailored my internship to meet my interests rather than their immediate needs," Vemuri says.
He singles out his manager, Junfei Lu, as being particularly awesome. The two would meet every day for 15 minutes to talk about Vemuri's progress, the issues he was encountering and possible solutions.
"No other manager in any internship has been this regular with check-ins, and I really appreciate his mentorship and guidance," Vemuri says.
Vemuri is back on campus following a busy summer. Along with his classes and working his student job, he's also started his fifth internship – this one with Amazon Web Services.