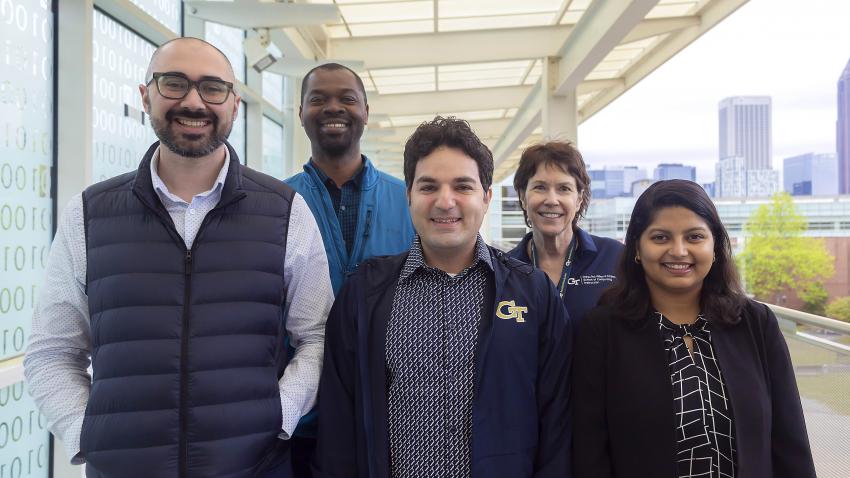 Courses Explore Sustainability, Support UNs' Sustainability Goals with New Funding
A team of School of Computing Instruction (SCI) faculty members received funding to explore sustainability in courses they teach. The grants are part of Georgia Tech's effort to contribute to the United Nations' Sustainable Development Goals.
Priority for the funding was given to faculty who teach courses with high impact and enrollment to incorporate sustainability concepts into their curriculum. SCI faculty teach 1000- and 2000- computer science courses required for all Georgia Tech undergraduates, as well as several upper-level courses. This funding will help expose many students to the relationships between computer science (CS) and sustainability.
Grant recipients include SCI lecturers Mahdi Roozbahani, Rodrigo Borela Valente, and Nimisha Roy as project leads. They will spend the coming months generating course materials that can help foster environmental responsibility and sustainable thinking among students.
SCI Inaugural Chair Olufisayo Omojokun and Senior Lecturer Melinda McDaniel also serve on the team and will primarily work on expanding the reach of these materials beyond the course sections taught by Roozbahani, Borela Valente, and Roy.
"One of the great things about SCI is that each Georgia Tech undergraduate student essentially takes a course with one of our faculty members at some point before graduating. We're always looking for innovative ways to leverage this campus-wide reach of our School," Omojokun said.
"This particular funding opportunity, which represents one of Georgia Tech's bold steps in helping the United Nations address significant global challenges, is as good as it gets."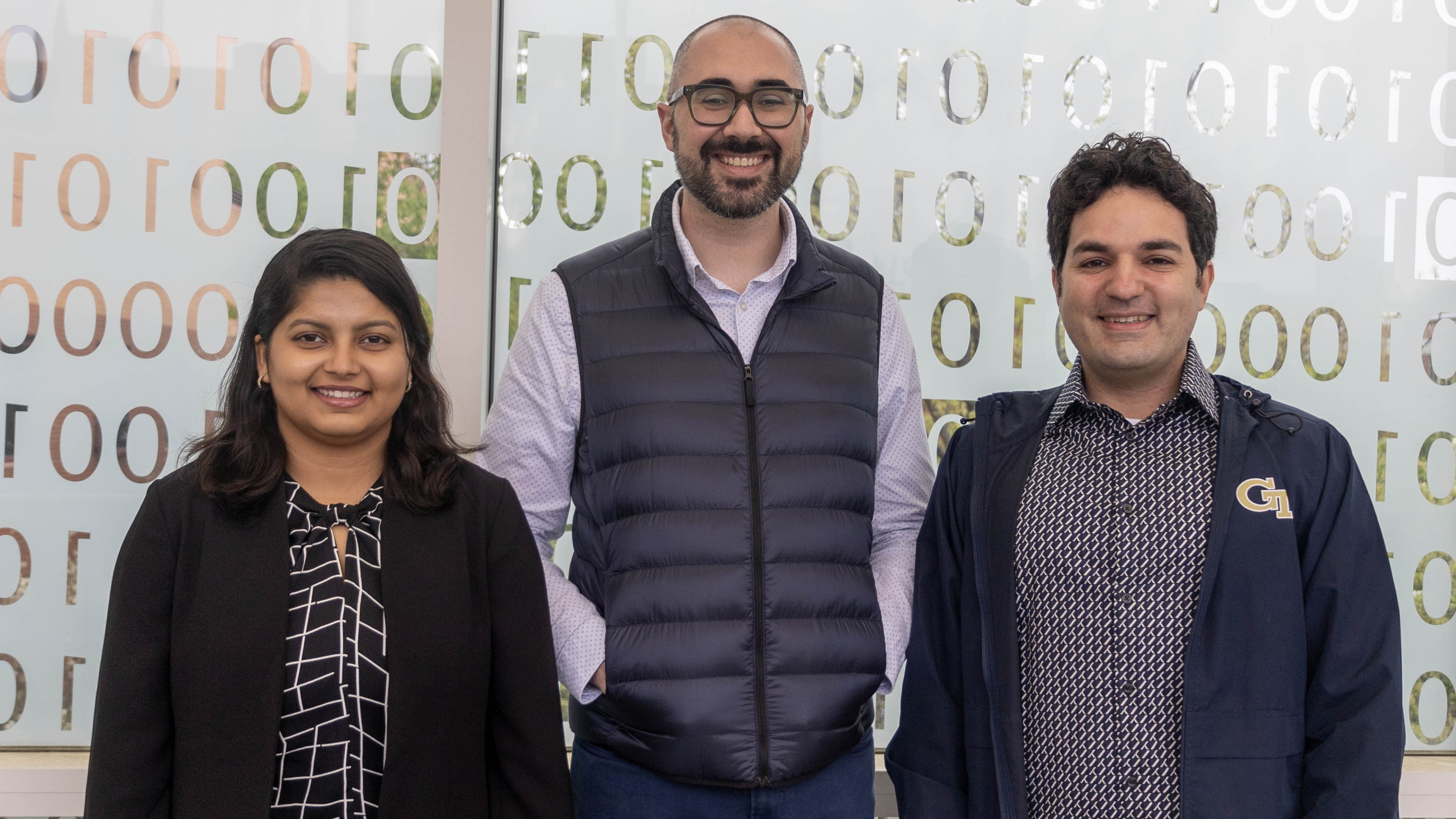 Sustaining ethics in AI classes
In recent years, artificial intelligence (AI) has experienced substantial advancements, and its presence at Georgia Tech draws thousands of students each semester. Roozbahani will focus on sustaining ethics in large AI classes. He explains that students engage with sophisticated algorithms and models to tackle intricate challenges. However, such models can also introduce significant adverse effects on society including job displacement, privacy concerns, biased outcomes, and manipulation of public opinion.
"The goal is to prepare our students to effectively address the challenges inherent in the AI domain while fostering sustainable solutions grounded in ethical and equitable considerations," Roozbahani said.
Energy efficiency in code design
Borela Valente's goal is to redesign core CS courses at Georgia Tech to incorporate energy efficiency and sustainability considerations in code design. Courses will impact nearly every undergraduate student at Georgia Tech in addition to 10 to 15 instructors.
"This initiative seeks to educate students on the role they can play in minimizing the carbon footprint of the code that powers our daily lives," Borela Velente said.
Students will learn the environmental impact of code execution, assessing code efficiency from an energy consumption perspective, and computing the carbon footprint of code execution at large scales.
Sustainable software engineering
Roy seeks to incorporate sustainability modules into undergraduate CS capstone and software engineering courses. The course redesign comprises sustainable software engineering principles, engineering with sustainability focus, environmentally sustainable implementation techniques, and real-world sustainability-themed projects.
"The redesigned curriculum aims to enhance learning outcomes, enabling students to evaluate the environmental and social implications of software development and integrate sustainability in the project development phases via optimized algorithms, efficient data storage, and green technology," Roy said.
The initiative is expected to impact approximately 1500 students and 7-10 instructors annually, with the redesigned classes slated to launch in Fall 2024.
One of the goals of Georgia Tech's strategic plan is to connect globally and amplify impact by contributing to global collaborative efforts that advance the U.N. Sustainable Development Goals (SDGs) through education, research, and service. In response, Sustainability Next developed a plan to expand SDG concept and skill integration across the undergraduate curriculum.
More information about the grant can be found here. 
Climate Action Teams Supporting United Nations' Sustainable Development Goals