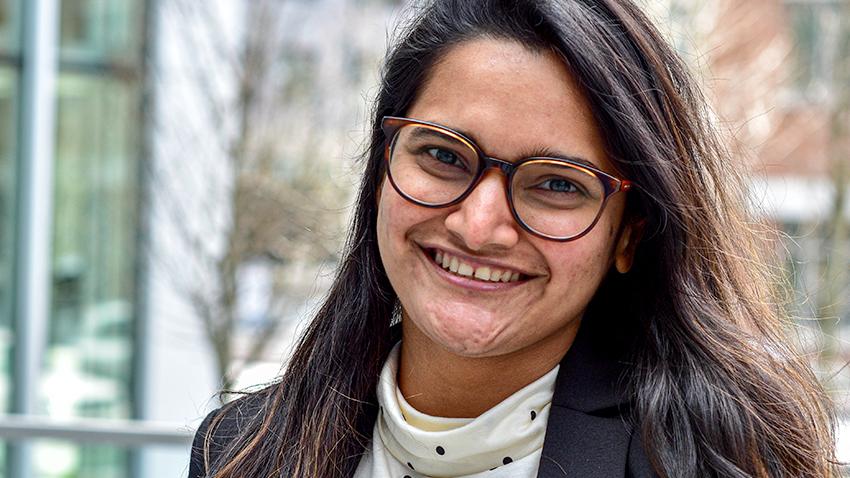 Graduate Q&A: Sharbani Pandit
Sharbani Pandit graduated with a Ph.D. from the School of Computer Science, where she was advised by Professor Mustaque Ahamad. She works as an applied scientist at Amazon.
Why did you initially choose GT?
After completing my bachelor's from Bangladesh, I was applying to schools in U.S. and my major drive was to find a school where exciting research was being done. GT was at the top of my list because there were so many faculties doing cutting-edge, new, and exciting research. Once I got in, I was over the moon.
What's your favorite memory from GT?
My favorite memory would have to be the time I won third prize at the Cyber Security Summit. I had applied in a rush and was not expecting to win at all. In fact, I wanted to leave early because I was missing a class. So it was a complete surprise when my name was announced.
What advice do you have for people embarking on a C.S. Ph.D.?
The most important thing you learn during your Ph.D. is not the specific skill set. Instead, it is the mindset of keep pushing forward when faced with challenges, persevering through numerous obstacles and failures, and being able to adapt to changing circumstances is the lifelong lesson here. 
What are you doing next, and how did GT help you there?
I started working as an applied scientist at Amazon last month. My fraud detection expertise acquired from GT immensely helped in being in one of Amazon's most crucial teams.