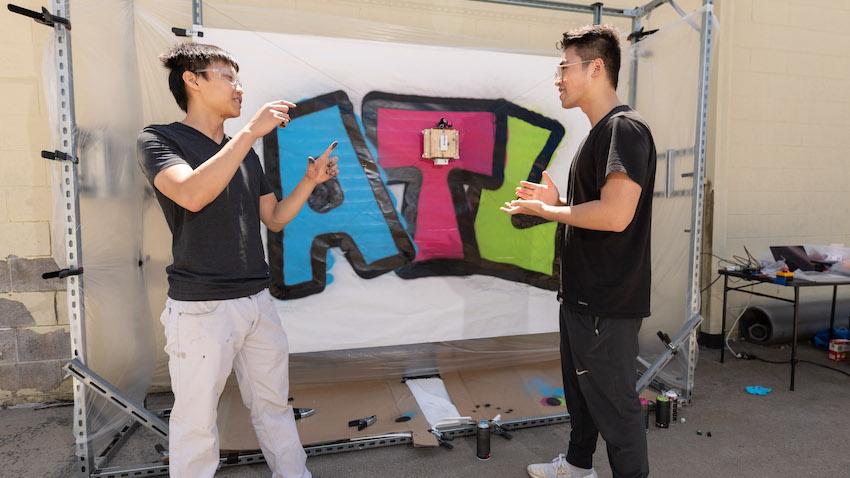 GTGraffiti: The Robot That Paints Like a Human
Robotics students from Georgia Tech have built a first-of-its-kind graffiti-painting robot. And yes, it's as cool as it sounds!
Detailed in a paper by the students at the 2022 IEEE International Conference on Robotics and Automation last month, GTGraffiti uses motion capture technology to record human painting motions and then composes and processes the gestures to program a cable-driven robot that spray paints graffiti artwork.
Check out the video produced by the College of Computing and the full story to find out how it works, and what's next for this innovative robotic system.