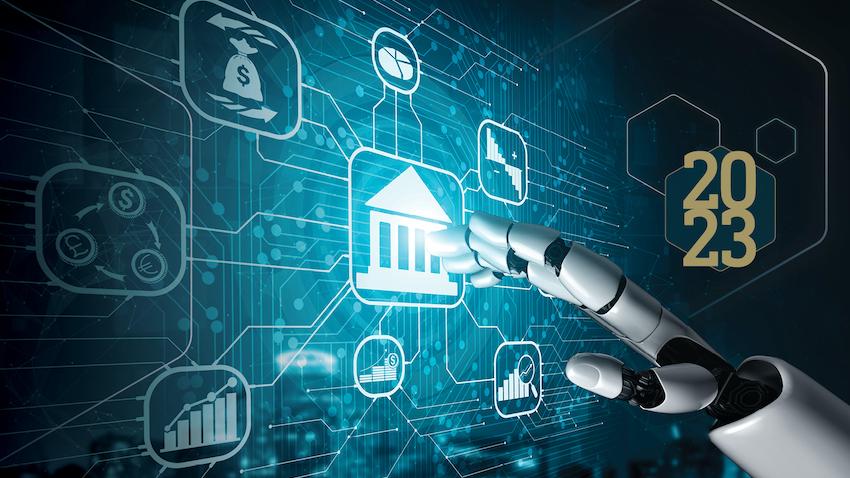 New $20 Million NSF Award Paves the Way for AI Innovation in Cybersecurity
Over the next four years a national team of researchers will establish the AI Institute for Artificial Cyber Threat Intelligence and Operation (ACTION) through a $20 million award from the National Science Foundation with the intent of adapting artificial intelligence technologies to cybersecurity practices.
Wenke Lee, John P. Imlay Jr. chair and professor at the School of Cybersecurity and Privacy, will represent Georgia Tech as one of the co-principal investigators for the project, which aims to improve how essential business technologies are protected from evolving cyber threats.
"This NSF AI Institute is a really exciting opportunity because it enables us to explore new ideas and develop novel technical approaches and educational content at the intersection of AI and Cybersecurity," said Lee. "Our team of researchers in multiple disciplines from several leading universities will be collaborating very closely and I expect to learn a lot from them throughout the project." 
Lee will collaborate with the second co-principal investigator from Georgia Tech, Xiaoming Huo, A. Russell Chandler III professor in the H. Milton Stewart School of Industrial and Systems Engineering. The two will jointly supervise several Ph.D. students and co-develop new course materials and projects to broaden the impact of their research. 
"Cybersecurity research ascends as a groundbreaking sphere in data science, encompassing a myriad of captivating and rigorous topics," said Huo. "Pioneering innovation remains crucial, and I am eagerly anticipating the opportunities that this grant will bring, ushering in a new epoch in the field."  
Researchers will work across disciplines to develop new approaches to artificial intelligence that is informed by and works with security experts. The AI tools developed by ACTION will perform security tasks quickly and accurately while anticipating potential moves made by adversaries. The AI will counteract the possible attacks in a way that protects computer network security and ensures people's safety.  
The work done by ACTION will also include an outreach component. The results from the project are anticipated to innovate education from K-12 to postdoctoral students. Many of the new AI and cybersecurity tools developed will be applied to workforce development, collaboration opportunities among academic organizations, and industry partners.  
Researchers from the University of California, Santa Barbara will take the lead on this project. They will collaborate with Georgia Tech, Purdue University, the University of California, Berkeley, University of Chicago, University of Washington, University of Virginia, Rutgers University, University of Illinois Urbana-Champaign, University of Illinois Chicago, and Norfolk State University. Georgia Tech will receive $1.5 million from this grant.