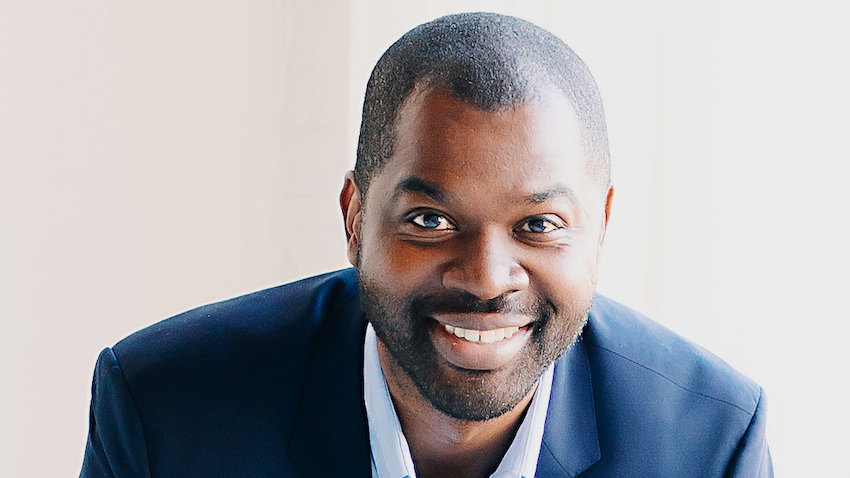 Newly Named Director Sets Sights on Achieving School Status for DCI
The College of Computing is proud to announce the appointment of Olufisayo "Fisayo" Omojokun as the new director of the Division of Computing Instruction, or DCI.
Omojokun is a senior lecturer in DCI and has been serving as the interim director of the division for the last eight months.
He received his Ph.D. in Computer Science from the University of North Carolina at Chapel Hill in 2006. After graduating, he joined the College of Computing as a postdoctoral fellow and then transitioned into a full-time lecturer role. He was a co-recipient of Georgia Tech's 2019 Curriculum Innovation Award and he was named a James G. Pope CREATE-X Fellow in 2020. February.
"I've grown from a post-doc to DCI director in my approximately fifteen years at the Institute," said Omojokun. "In that time, a lot of great things have happened in DCI, the College, and the Institute. I'd like to do my part in continuing this string of successes, and a leadership position gives me the opportunity to do so."
While teaching a few upper-level courses, DCI lecturer-track faculty members primarily teach introductory computer science (CS) courses to first and second-year CS and Computational Media majors. And, because of a requirement for every Georgia Tech student to take an introductory programming course, DCI faculty actually teach every undergraduate student on campus.
Omojokun says his priorities are to expand the faculty of DCI and to streamline the TA hiring process. He will also begin work on the complicated process of transforming the division into a full-fledged school.
"DCI existing as a school will give us the recognition, autonomy, and resources that are needed to meet the several challenges that we are facing," Omojokun said. "But that vision will take a team effort. I want to say to my colleagues that I truly welcome your ideas. Please reach out to me any time, because my door is always open for in-person or virtual meetings."
"I extend the same invitation to the students," he added. "I will perform my job fully aware that DCI exists because of you. You can e-mail me or stop by my office any time."
Omojokun will start as director on September 1.
"Fisayo is a proven leader and innovator, and he has done an excellent job as the interim chair of the division over the past eight months," said Charles Isbell, dean of the College of Computing and John P. Imlay Jr. chair.
"I look forward to seeing what DCI will accomplish under his leadership."