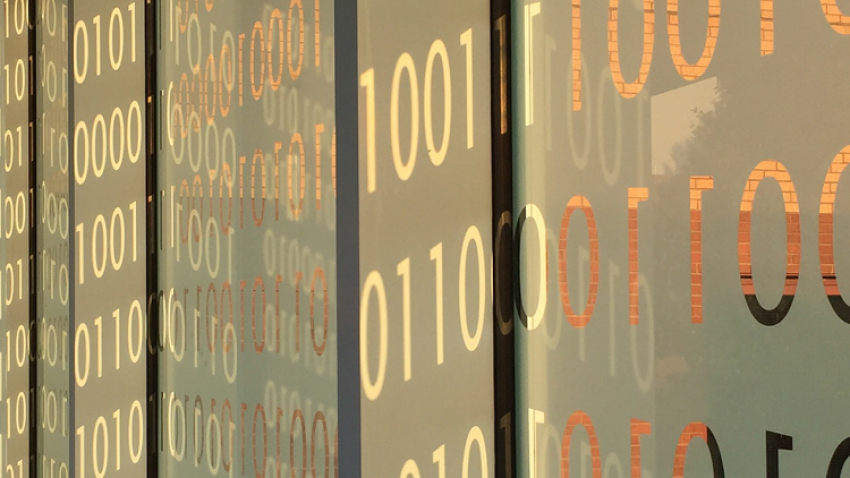 OMSCS Alumnus Goes from TA to College Instructor
Rocko Graziano had spent 30 years working his way up the ladder in private sector IT, but knew he wanted to do something different before he retired. Georgia Tech's Online Master of Science Computer Science (OMSCS) let him transition into teaching.
"I'd dabbled and done about everything you can in an IT career in those years—from software development security to leading the construction of a LEED-certified data center—all while getting married and raising a family in Maine," Graziano said.
Finding OMSCS
After three decades in the private sector, Graziano wondered what would be next for him and his wife, Robyn, a high school math teacher. When Robyn started an online master's in mathematics, Graziano looked into going back to school himself and transitioning to a career where they could both have summers off.
Although he had a lot of practical experience, Graziano hadn't formally studied computer science since his bachelor's at Boston College. All that changed when he found and applied to OMSCS in 2015.
Learning the content was almost more challenging than transitioning to student life again.
"Comparing my undergraduate days to OMSCS is like comparing a horse and buggy to a Tesla," he said. "The power of personal computers these days, the vast amounts of data we have to work with, and number of things you can download for free over internet—none of that existed 30 years ago and now it's open source."
Despite planning to study interactive intelligence, he fell in love with the hands-on application of algorithms after taking Professor Thad Starner's artificial intelligence (AI) class. Graziano switched to the machine learning track and continued to work with Starner on a special research project that uses AI to detect and combat plagiarism at Georgia Tech.
Rediscovering Teaching
This work resonated with Graziano because he knew he also wanted to teach once he earned his degree. He had been a teaching assistant (TA) as an undergraduate and occasionally hosted training seminars in his corporate career. After enjoying graduate algorithms, he applied to be a TA for the class.
"I really liked the material and wanted to give back," he said. "I knew teaching was something I wanted to do and that a degree from Georgia Tech would make it possible."
Becoming a TA in OMSCS set up Graziano's career change as a college-level educator. The experience of learning how to manage a class at scale — drafting exams and grading rubrics, preparing office hours, and supporting hundreds of students across multiple time zones – provided valuable experience to jump start his transition to academia.
Throughout his OMSCS career, Graziano was serving of the Board of Visitors at the University of Maine, Augusta (UMA) and knew the school had opportunities in its new data sciences program. After he graduated OMSCS in 2019, he joined UMA as an adjunct in the Fall of 2020 and became a full-time lecturer this past January.
Graziano's OMSCS experience prepared him for UMA's distanced learning degree structure where more than 60 percent of credits are delivered online.
"I know what it's like to watch asynchronous lectures and submit assignments online, so the materials I'm building for my classes replicate my good experiences from OMSCS," he said. "The majority OMSCS teachers went out of the way to make lectures engaging and build up discussion through a series of videos."
Despite working full-time at UMA, Graziano is still an OMSCS TA. It's important to him to stay connected to the program.
"I was able to retire from the private sector when I wanted," he said. "I knew I had another 10 years in my career, but I just wanted to do something completely different and OMSCS was the gateway."