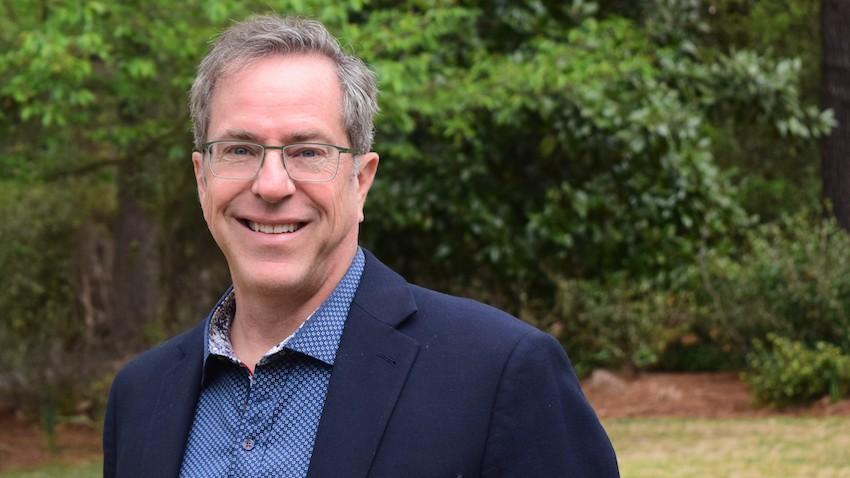 Professor Looks to Build Bridge Between Industry and Academic Research
Larry Heck followed an unorthodox path to becoming a professor at Georgia Tech. It was this path, however, that led him to a unique position that allows him to bridge the gap between industry research and academic research.
Heck has 30 years of experience in the former in which he pioneered deep learning and artificial intelligence-based conversational personal assistants.
When he graduated from Georgia Tech in 1991, Heck wasn't sure how long he would work in industry, but he did know where he would finish his career.
"I had been thinking about becoming a professor ever since I graduated," Heck said. "There weren't very good openings at the time, so I headed to Silicon Valley. My intention was to return to academia in a few years, but I ended up staying in industry for 30 years. But all through my time in industry, I knew I would someday come back and be a professor."
Heck joined the School of Electrical and Computer Engineering (ECE) in the Georgia Tech College of Engineering in 2021. Given his extensive work in machine learning, deep learning, artificial intelligence, and natural language processing, his position was extended to a joint appointment between ECE and the School of Interactive Computing this year.
"Given that my research is so squarely focused on interactive computing and next generation interactive conversational assistants, it just made sense that I'd have this joint appointment," Heck said.
Heck has also been named the co-director of Georgia Tech's new AI Hub and co-director of the Machine Learning Center.
Heck brings a wealth of industry knowledge to Georgia Tech. After graduation, he worked at the Stanford Research Institute (SRI), where he developed novel deep learning models for voice authentication and biometrics. In 1998, he joined SRI's Nuance Communications, where he became vice president of research and development.
In 2005, Yahoo hired him to revolutionize the company's online search engine and advertisement team.
Heck left Yahoo for Microsoft in 2009. He developed the long-range plan for Microsoft Bing and spearheaded efforts as chief scientist of Microsoft Speech to create a new conversational assistant that eventually came to be known as Cortana.
In 2014, Heck moved to Google Research and founded the Deep Dialogue Team, which created advanced conversation AI technology to support the Google Assistant. Heck described the work as a precursor to generative AI and the current explosion of large language models and chatbots such as Chat GPT.
Just before he went to Google, the School of Electrical and Computer Engineering invited Heck to be on its board of advisors, which allowed him to reconnect with his alma mater.
Heck moved to his final industry position in 2017 with Samsung, where he co-led Samsung Global AI Research and helped set up six Samsung AI research centers around the world. He also helped Samsung develop its Bixby virtual assistant app and was CEO of Viv Labs, an independent subsidiary of Samsung.
When he started weighing the decision to move to academia, Heck said it offered the consistency that he found lacking in industry.
"I wanted to get back to research and focus on the next generation of personal assistants," he said. "I knew things were accelerating rapidly, and I wanted to be a part of that.
"In industry, you tend to get tasked with new assignments every few years or recruited from one place to the next. When you do that, it's very jarring to your research and slows you down."
Since he arrived at Georgia Tech, Heck has been setting up his AI Virtual Assistant (AVA) lab, where he and his students are developing his next generation assistant, the "AVA Digital Human." His goal is for the lab to produce research that catches the eye of both the academic and industry sectors.
"I think a lot of the AI talent is already here (at Georgia Tech), but it's one of the best kept secrets across the nation and internationally," he said. "In addition to my research in the AVA Lab, I want to bring awareness of the AI talent of Georgia Tech to researchers and industry externally."