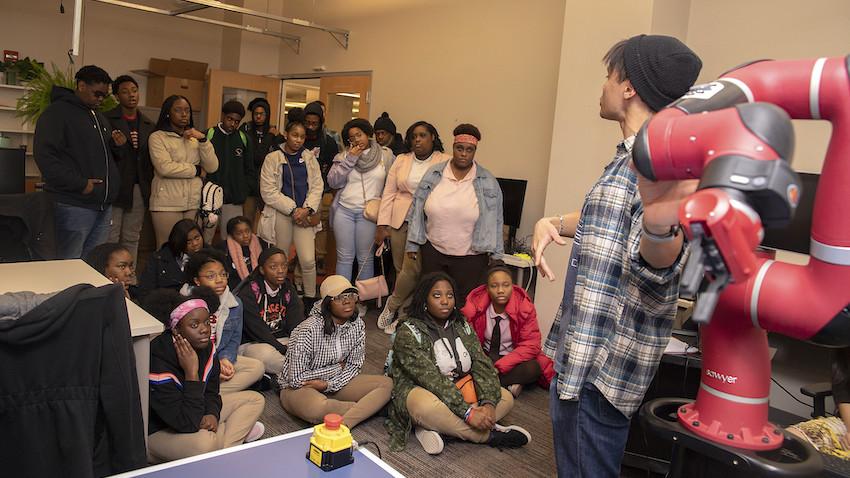 Program Bringing School Districts Together to Help Expand CS Education Access
During this week's national Computer Science Education Week (CSEdWeek), Georgia Tech's Constellations Center for Equity in Computing is introducing a peer mentoring program that will connect several school districts in Georgia.
Constellations fellow Sababu Barashango has created a computer science (CS) implementation workshop that is taking place Dec. 8. The Georgia Department of Education is collaborating with Constellations to facilitate the workshop.
During the workshop, school districts with existing CS programs will be paired with newly recruited school districts to help overcome some of the initial obstacles of creating district CS equity teams. Constellations is working closely with the Georgia Department of Education to help expand the reach of CS education.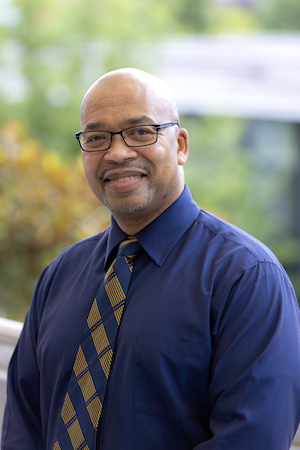 "Diversity, equity, and inclusion are at the root of this district implementation plan - building community among the school systems in Georgia and making sure schools have the support to carry out SB 108," Barashango said.
Senate Bill 108 is a bill passed in 2019 that requires all Georgia school districts to make computing part of their K- 12 school curriculum by the 2024-2025 school year. Each school year there are different markers the bill requires each of these school districts to hit. Constellations' goal is to help them prepare.
"The Constellations Center for Equity in Computing is part of the Institute's answer to this timely challenge to meet the requirements of state legislation and more broadly, to meet the demands of the changing demographics and economy in the region and nation," said Kamau Bobb, Constellations senior director.
The mentorship program is just one-way Constellations is working to support SB 108.
District implementation workshops are held quarterly each year. They cover a wide array of topics that are important to the progression of CS education in the state.
Teachers or districts interested in participating in these workshops can find more information here.