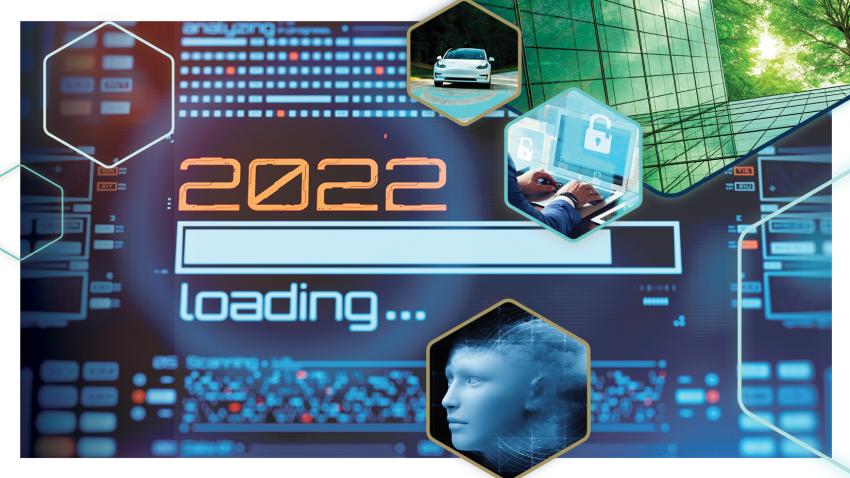 Responsibility Key to Broader Understanding and Acceptance of AI in 2022
Artificial intelligence (AI) that can understand and express human emotions may be on the horizon in 2022. This is just one of the major tech stories that experts from Georgia Tech's College of Computing say could be trending in the new year.
For its What's Next in Tech for 2022 survey the College turned to its faculty leadership team and advisory board to get their educated opinions on potential technology trends and developments that could make headlines in the next 12 to 18 months.
So, what do the experts think could be some of the big technology stories in 2022?
"Cybersecurity is high on the list due to the significant number of large hacking events that have occurred over the last couple of years. Graphics, augmented reality, and VR are others due to the sudden push to create metaverses," says Olufisayo Omojokun, director of the College's Division of Computing Instruction.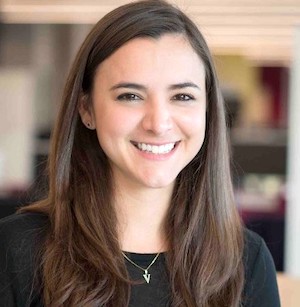 In terms of verticals, "we will be hearing a lot more about innovations and investments in climate and sustainability, the metaverse, the creator economy, Web3 (decentralized web), and blockchain," says Vanessa Larco, Georgia Tech alumna (CS 08), advisory board member, and partner with New Enterprise Associates.
[RELATED: Experts Identify Key Opportunities for Tech Entrepreneurs in 2022]
School of Computer Science Chair and Professor Vivek Sarkar agrees that blockchain tech will continue to grow and expand into new business sectors in 2022.
"Beyond banks, insurance, and other financial domains, I expect the increased adoption of blockchain will enable secure management of critical data and smart contracts in a wider range of transactions related to e-commerce and business partnerships. This growth is driven by current needs and the increasing maturity of blockchain technologies," said Sarkar.
"The metaverse accelerates, crypto dominates, and supercomputing will be key to virus fighting," says advisory board member Mark Bell, who is the head of Private Capital and Family Office Services at Balentine.
Bell adds, "AI with emotions will be the next large wave. This is incredibly important and a challenge for us to address."
This response highlights the increasingly critical role of ethics and responsibility in AI, which several experts also see as likely impacting the field in 2022.
As the year unfolds, experts expect to see responsibility "increasing in relevance and importance with wide-scale acknowledgment that ethics are crucial to prevent issues related to bias and discrimination in AI," says Sheetal Wrzesien, Georgia Tech alumna (CS 94), advisory board member and engineering leader at Google.
"Both ethics and provable behavior are key to the adoption of AI where human life is at stake or where adversarial behavior (adversarial AI) can alter the outcome," says David Aucsmith, Georgia Tech alumnus (MS ICS 84), advisory board member and senior principal research scientist with the University of Washington's Applied Physics Laboratory.
Perhaps nowhere is human life potentially more at stake than it is with autonomous vehicles, which rely heavily on evolving AI technologies.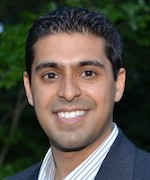 "I expect there to be increased focus and scrutiny on self-driving cars, particularly as Tesla expands access to its recently released full self-driving features," says Anil Chawla, advisory board member and ArchiveSocial board of director's executive chairman.
"And, I expect self-driving and autonomous vehicles to be the tip of the spear of bringing the topic of ethical AI to the public forefront, likely with sensational media coverage, as manufacturers continue to introduce this technology to the masses and encounter real-world edge cases," Chawla adds.
Along with a growing recognition of the importance of ethics in the field, AI is expected to figure prominently in other technology domains in 2022.
According to the survey, accelerated growth in data analytics powered by AI is expected, along with an expanding presence in public health and medicine, decision and policy making, and cybersecurity.
"As data analysis powered by AI and machine learning continues to influence and expand into broader areas, there will be a virtuous cycle of the application areas driving and motivating the next major methodological and foundational advances in computing," says Haesun Park, Chair and Regents' Professor of the School of Computational Science and Engineering.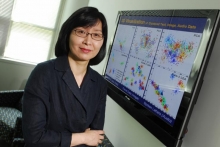 Cybersecurity is another domain impacted by AI that is sure to make headlines in the coming months.
"Ransomware will continue to evolve both in the sophistication of the tools and the audacity of the attacks. It is still far too simple and too profitable to go away next year," says Aucsmith. However, he expects, "continued diplomatic pressure, law enforcement success, and legal repercussions will eventually dampen its use."
Sarkar says software engineers, regardless of industry, must act now to increase their cybersecurity skills to ensure they are better prepared to anticipate and identify system and software threats.
"Cybersecurity-aware software engineering is going to be trending in 2022. This trend is being driven by business needs, given the increasing impact of ransomware and other security vulnerabilities. While there are some tactical solutions that can be deployed in the short term, there is no avoiding the need to revisit how software is engineered to mitigate security vulnerabilities in the future," says Sarkar.