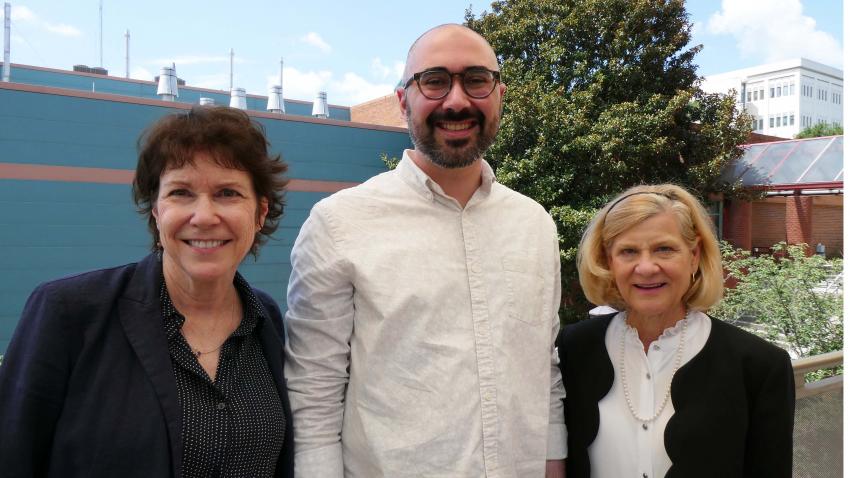 TTL Grants Provide Developmental Support, Robots for CS Courses
Two School of Computing Instruction (SCI) faculty members received Transformative Teaching and Learning (TTL) grant funding to provide new resources and support in courses they teach. The TTL grants are part of Georgia Tech's effort to provide students with transformative learning experiences.  
Because SCI reaches so many in the Institute, these grants will impact students in introductory classes as well as upper-level courses.  
About the grant 
Georgia Tech's TTL Strategic Initiative committee established the TTL innovator grant program, which offers financial and programmatic support to faculty members who propose innovative teaching projects. Part of the committee's goal is also to create opportunities for instructors to collaborate on transformative learning initiatives.  
SCI was awarded two out of ten awards, which were awarded to Lecturers Kristine Nagel and Rodrigo Borela Valente to implement new strategies in their computer science courses. Nagel will focus on aiding students with developing their identity in computer science. Borela Valente will use the funding to provide students with robots.  
"It's a big deal when SCI engages in Institute-wide initiatives like TTL and the recent sustainability grants. This is because our faculty collectively teach every undergraduate student, so there is a high likelihood that any positive outcomes from our accepted projects will reach thousands of students from all majors," said SCI Chair Olufisayo Omojokun.  
Developing professional identity in CS 
Nagel will use the TTL grant in her capstone project implementation course, CS 3312. Her goal is to enhance the course by developing students' professional identity. While the capstone experience already offers real-world experiences and reflection, Nagel believes that there is room to further emphasize individual connections and awareness of professional values. The goal is to provide opportunities for students to "make meaning" beyond disciplinary proficiency.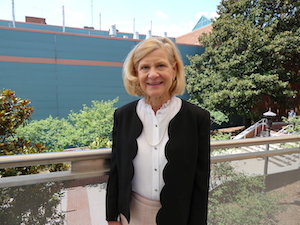 "There's been a lot of departures of people in the field. Many of my former students are already leaving computing. This will aid our students in developing why they're interested in computer science and get them to think about how projects resonate with them as a developing person," Nagel said. 
Nagel aims to help students determine how computing fits into their lives. She plans to introduce specific prompts, reflective essays, and more faculty and peer interactions that emphasize a project's relevance to each student's development. By incorporating these enhancements and others, students will navigate ethical, ecological, accessibility, cultural, and economic concerns related to their projects.  
Implementing robots into introductory courses  
Borela Valente will use a TTL grant to incorporate robots into his introductory CS 1301 class. He aims to address the challenge of students struggling to see the direct application of coding to problem solving.  
"The idea is to bring to life conceptual ideas while they're coding and put them directly into practice. They must understand concepts really well to get the robot to do things," Borela Valente said.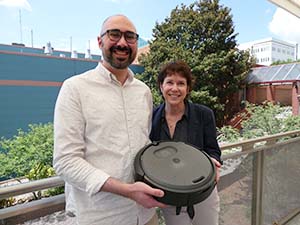 The goal is for students to work on a semester-long project that culminates in a robot maze-race competition. He says this process will give students a better grasp of programming concepts while fostering teamwork and problem-solving skills to prepare them for the capstone course.  
This hands-on approach will build confidence in students, enabling them to see themselves applying these techniques in various fields and possibly encourage them to pursue areas of STEM. 
In previous years, students have bought their own robots for the class. These were often old and didn't work right, according to SCI Senior Lecturer Melinda McDaniel.  
"This grant will help us provide quality material so we can focus on the transformative teaching. It can be transformative for students to think they would not be good at something but realize with a team and good instruction, they can do it." 
SCI lecturers will use the TTL grants in courses starting in Fall 2023. More information on TTL grants and updates on future application deadlines can be found here.