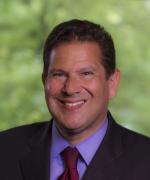 Vice Chair, CoC Advisory Board and Board Member/Legal Advisor, OneTrust
Biography
David Dabbiere is the chief operating officer of AirWatch, the leading provider of mobile device security and management software. In addition to helping develop and implement AirWatch's strategy and mission, he is responsible for the Finance, Legal and Human Resources departments as well as AirWatch's IT, Data Center and Computer Networking operations.
AirWatch solves the challenge for the enterprise of deploying smartphones (e.g. Apple and Android), tablets, and employee owned 'BYOD' programs. AirWatch is the largest provider in the industry with over 1000 employees. In the most recent Gartner research, AirWatch remains in the leadership quadrant of their Magic Quadrant analyst report and received the highest overall score in their 2012 Critical Capabilities Assessment. AirWatch has over 6000 customers and is adding over 500 new customers each month. Our customers range from large companies such as The Home Depot, Coke and Wal-Mart to security conscious organizations such as the U.S. Supreme Court and the U.S. Department of Justice.
In January, Georgia Governor Nathan Deal visited AirWatch to announce the expansion of the Company's headquarters facility in metro Atlanta, creating 800 jobs over the next two years. Governor Deal told reporters that "this decision moves Georgia closer to becoming the No. 1 place in the nation to do business."
He also serves as the Chief Operating Officer of Aware Software, a company dedicated to assisting enterprises navigate and design for the "Internet of Things". It grew out of Wandering WiFi and expanded it's role in the industry. 
Mr. Dabbiere graduated from Indiana University where he obtained both his bachelor's degree in chemistry and his law degree. After graduating from IU, Mr. Dabbiere joined the Procter & Gamble Company, where he spent 14 years, rising to the position of Associate General Counsel with responsibility for legal matters of P&G's Health Care, Beauty Care and Cosmetics & Fragrances Business Units.
After P&G, Mr. Dabbiere was the senior vice president and General Counsel of Manhattan Associates (NASDAQ: MANH), the Atlanta-based leading provider of Supply Chain software. He led the in-house team that brought Manhattan public in 1998. During his tenure, Mr. Dabbiere was an executive officer of the company and helped oversee the company's fast-paced growth and expansion.
Over the course of his career, Mr. Dabbiere has been active in various boards and activities for a number of schools and organizations including the Georgia Tech Logistics Institute and the RFID standards board. As a community leader, he has participated in the Metro Atlanta Chamber of Commerce, the Technology Association of Georgia, and as a supporter of the Woodruff Arts Center and the United Way. In 1998, the Dabbiere family endowed the Manhattan Associates Chair of Supply Chain Management at Georgia Tech's School of Industrial and Systems Engineering.