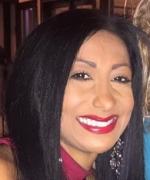 Director of Technology at The Home Depot
Biography
Sheetal Wrzesien is a tech leader, with over 20 years of experience in varied tech roles within organizations big and small. She has a long track record of building diverse, top performing teams that transform ideas into innovative tech solutions used by millions. Sheetal's specialties are in eCommerce, mobile & web technology, thought & strategic leadership, organizational transformation, and diversity. She is a named inventor on two software patents.
Currently, Sheetal is director of technology at The Home Depot, where she leads web and mobile technology efforts for homedepot.com, the 5th largest eCommerce site in the US with almost $9 billion (2018) in online revenue. Sheetal joined The Home Depot in 2012 where she helped to make homedepot.com, an industry leader in mobile commerce. Prior to that, Sheetal led digital technology efforts at The Weather Channel (for weather.com) and Weather Decision Technologies, Inc.
Sheetal has lived in four countries and speaks three languages. She moved to the United States to pursue a degree in Computer Science from Georgia Tech.