Image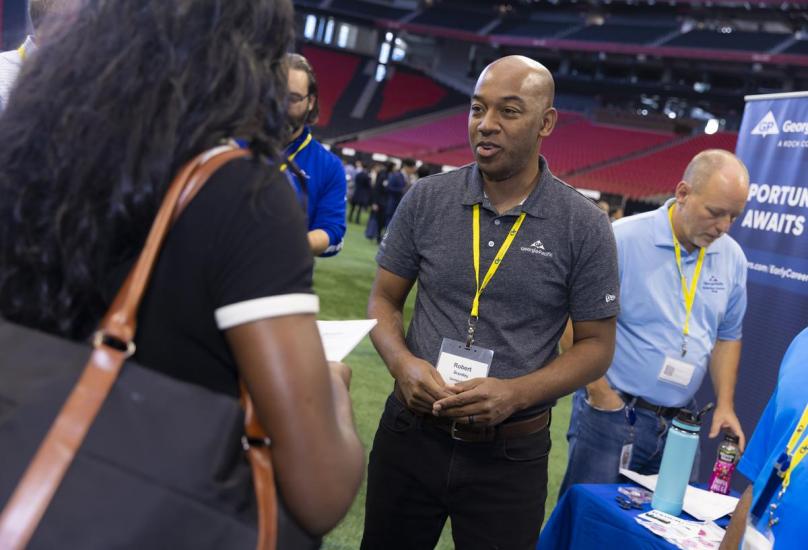 Image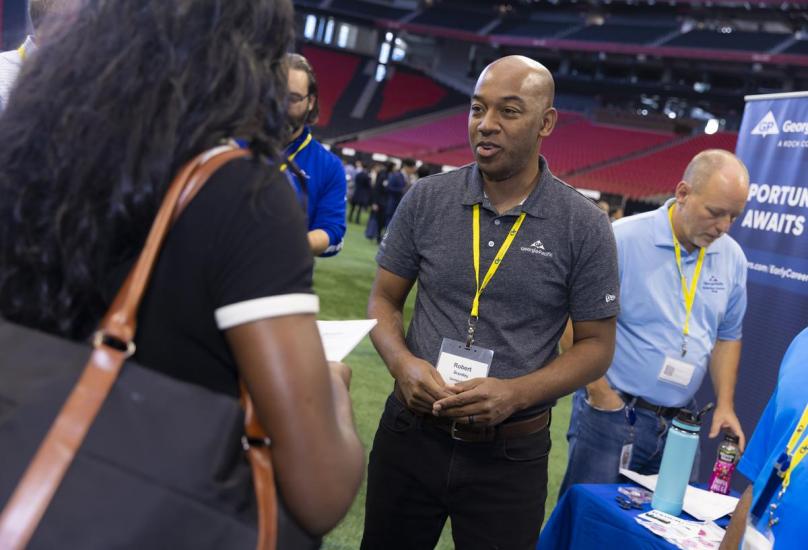 Image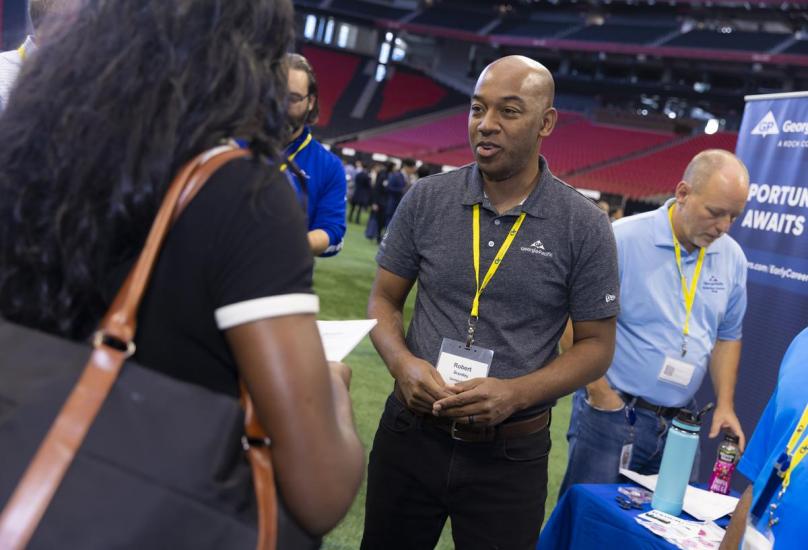 College of Computing Career Fair Student Information
Fall 2023 Computing Career Fair Details
Welcome Students! The College of Computing hosts a bi-annual, strategic event that provides you with opportunities to connect with hundreds of employers, and interview with companies who fit your career aspirations.
---
​
The Fall 2023 Career Fair will take place ON Thursday
, 
September 14, 2023
. This event will be held from 9:30 a.m. to 3:30 p.m. at Mercedes-Benz Stadium.
Student Check-In Opens: 9 a.m.
Career Fair Open: 9:30 a.m. - 3:30 p.m.
Last Student Admitted: 3 p.m.
*STUDENT PRE-REGISTRATION IS NOT NECESSARY*
In order to check in the day of please bring your Buzzcard. If you do not have an active Buzzcard have your GT ID ready. Attendees must be current Tech students, OMSCS students, or recent Tech Alum (graduated within the past 2 semesters).
All attendees will be required to pass through metal detectors and security screenings upon entering the stadium, for this reason, we will not allow bags into the venue and recommend you travel light. You should expect all other safety issues to be handled exactly the way they are on a Falcons or United game day. There will be on-site security at the fair. Bags will not be allowed on the career fair floor and there will not be a bag check so do not bring anything you are not comfortable leaving unattended.

Free bus transportation will be provided between the hours of 8:30am-3:00pm day of the fair. Pick-up and drop-off will be on Plum Street between The College of Computing Building and the Klaus Advanced Computing Building. Marta/Carpooling is encouraged for commuters as parking is limited on site. See the parking map here. Parking is at the expense of the attendee.

How do I get accommodations for the career fair? Buses will have wheelchair accessibility for attendees, for any other concerns please contact careerfair@cc.gatech.edu.

Attire: Many tech companies are known for their casual dress codes, so the Fall 2023 career fair will follow suit. Ensure though that you dress professionally to show your potential employer that you take the job opportunity seriously. This means no ripped clothing, no flip-flops, and no revealing attire permitted. We do not recommend heels due to the turf flooring.
See companies registered for the 2023 fall in-person fair here.
---
THE VIRTUAL COMPUTING CAREER FAIR WILL BE HELD ON WEDNESDAY, SEPTEMBER 20, 2023 VIA CAREERECO FROM 11:00 A.M. TO 4:00 P.M. 
STUDENT REGISTRATION DETAILS
 This registration is for our VIRTUAL career fair on Sept. 20th. 

Student registration is now open in CareerEco

Students can register up until the day of the fair.
See companies registered for the 2023 Virtual fair here.
---
Interested in tips for the Career Fair?
Attend one of the College of Computing Career Service's virtual Navigating the Career Fair Workshops:
Check out these videos with tips on career fair etiquette from recruiters and students.


Questions 
If you have any questions not answered above, please contact The Events Team at careerfair@cc.gatech.edu regarding the College of Computing Career Fairs.  
Community
Career Services Resources
Student Resources
Recruiter Information